Guayaquil
Pictures from our unplanned stay in Guayaquil to replace a stolen passport. See story for all the details.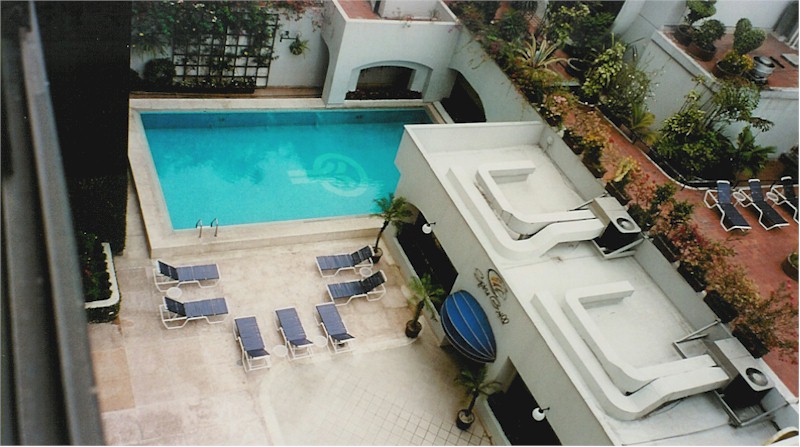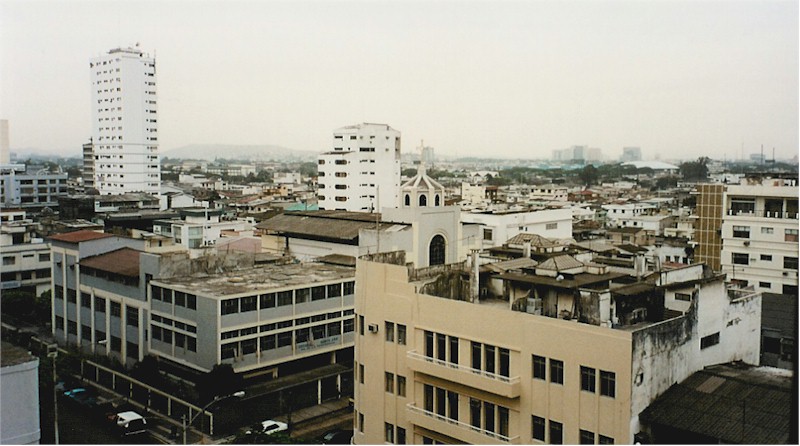 Views from our room at the 5 star hotel Oro Verde - Only $200 for a day and a half stay plus four meals for two.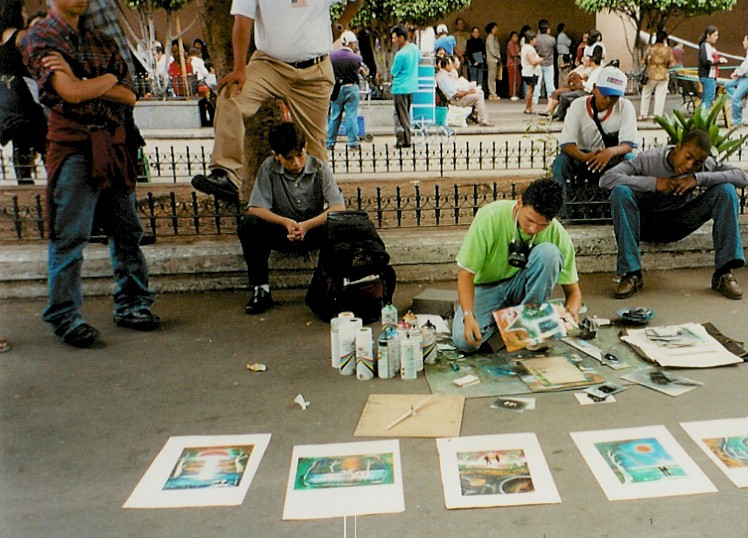 Diversions while waiting outside the US Consulate. You could buy a raffle ticket for one of the pictures and win it if your number came up on that homemade spinner on the piece of plywood in the foreground.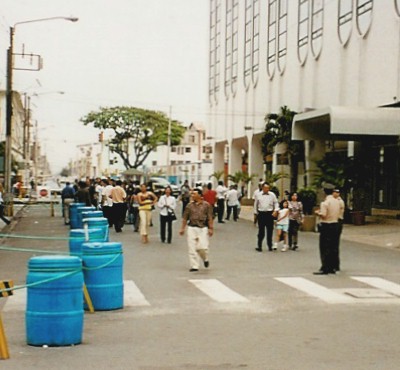 One of the lines waiting for a US visa. This whole area was filled with people waiting earlier in the morning.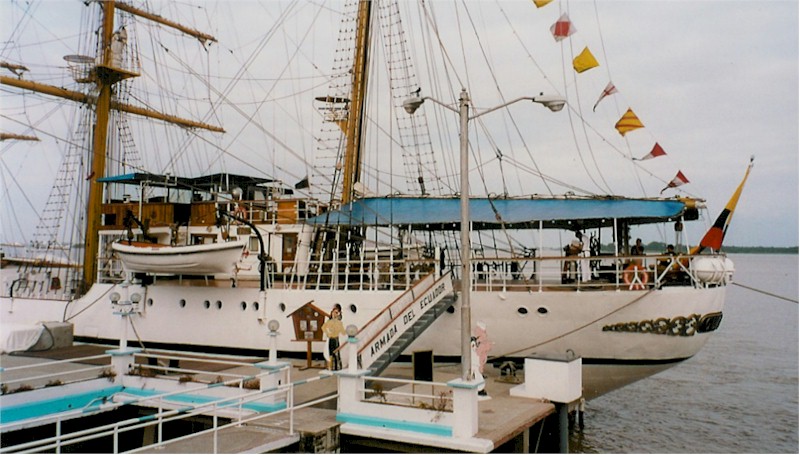 A tall ship used for training of the Ecuadorian navy along the Malecon
Yes, they have Halloween in Ecuador!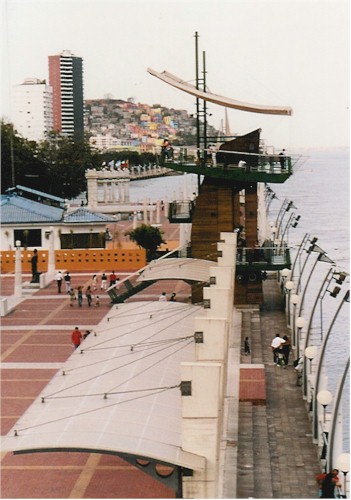 The brightly colored area on the hill are houses in the old district that is the hot spot in town - Bars, disco's and who knows what else. But it was getting late and we didn't think we would explore at night.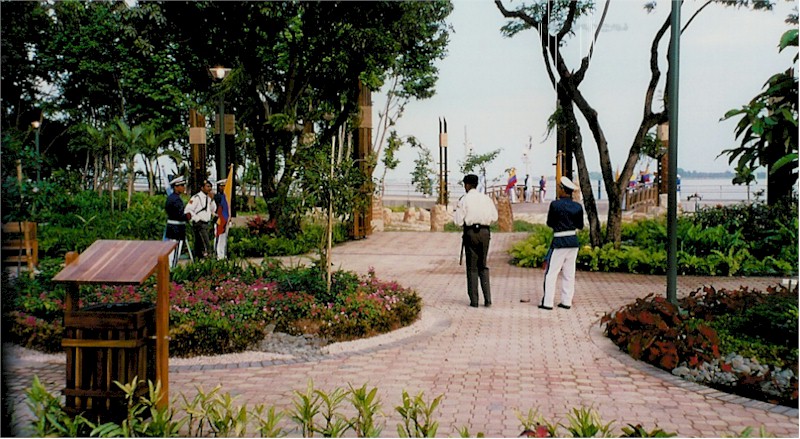 Getting ready for the grand opening of the Botanical Gardens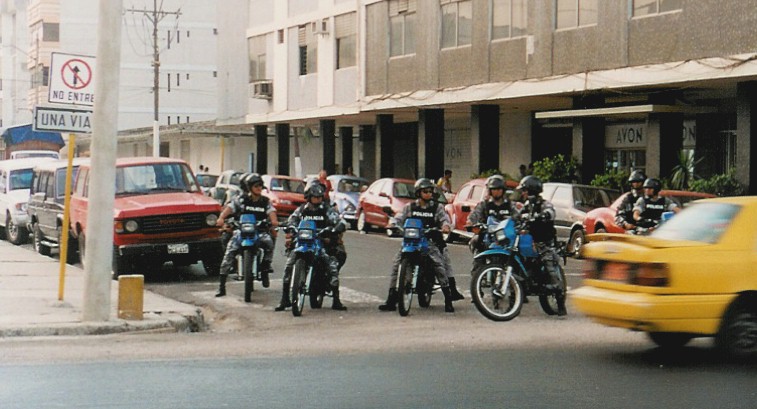 Here are the local police on Suzuki dirt bikes, 250cc, 2 stroke. Definitely low budget police transport especially since most were riding two up! They were getting ready for the arrival of the mayor for the Botanical Garden opening ceremonies.