People and Places
and other miscellaneous creatures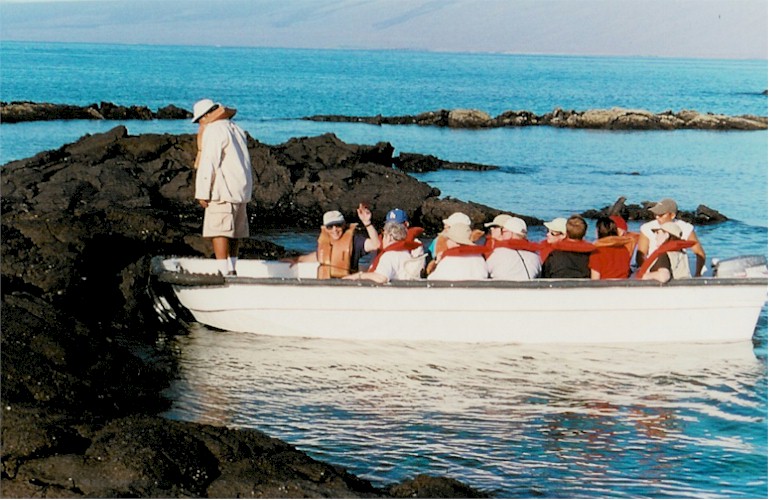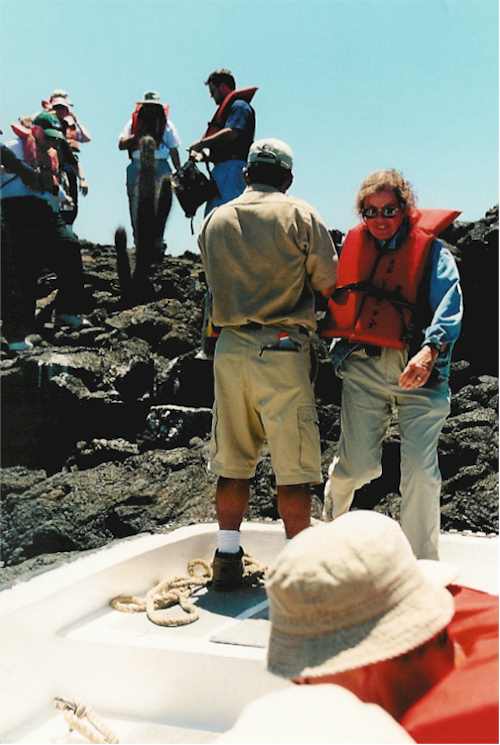 Dry landing
Wet landing
I know this may belong in the Sea Lion section but these guys must be able to read!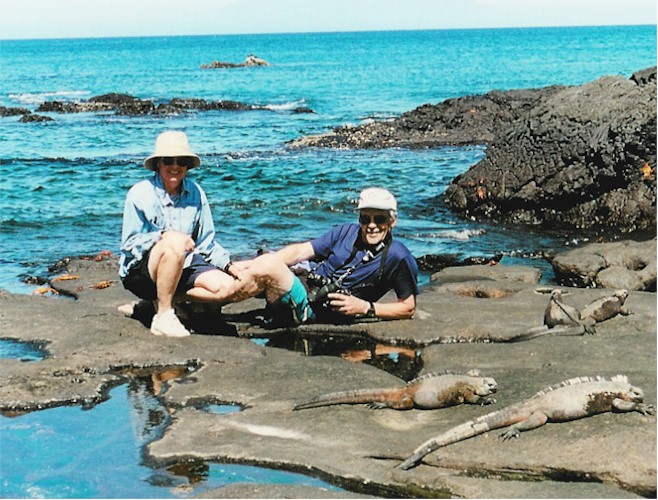 Jim & Joan hanging out with the Iguanas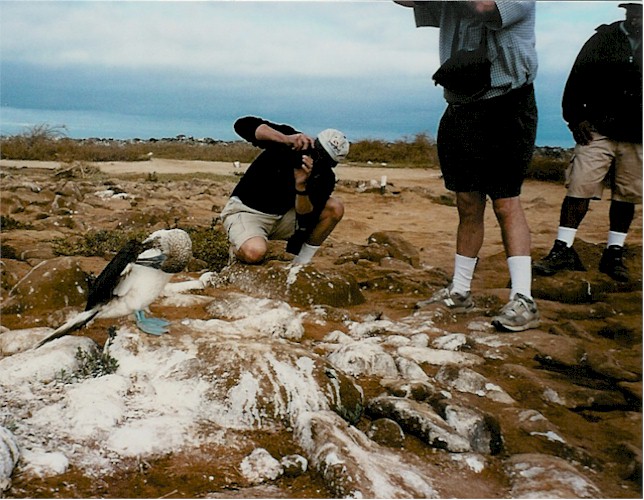 The BF Booby Group getting shots of a real Blue Footed Booby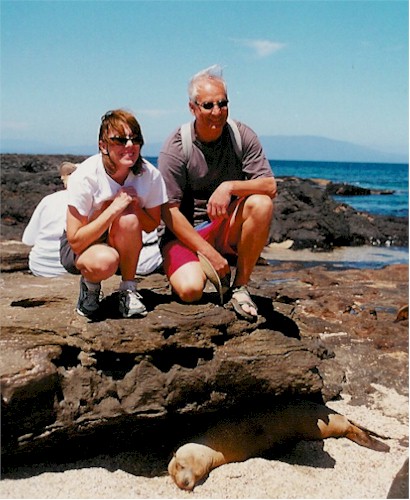 Walt and Cathy Ward about to trip over a Sea Lion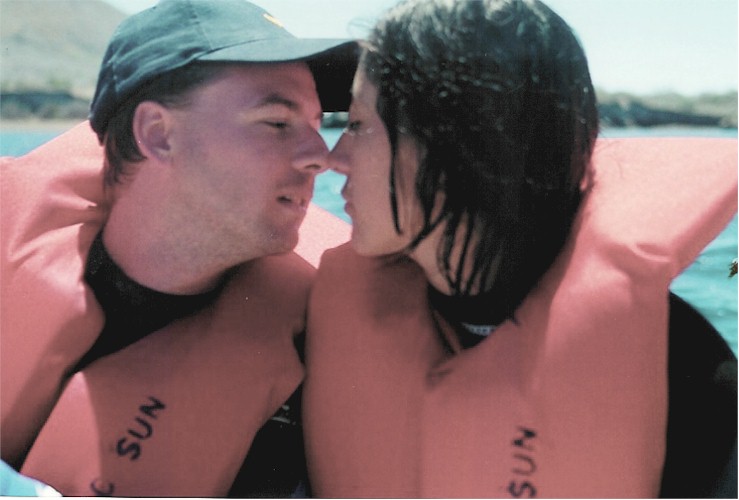 Tom & Lilian - on their honeymoon as if you couldn't guess!

Big rocks at sunset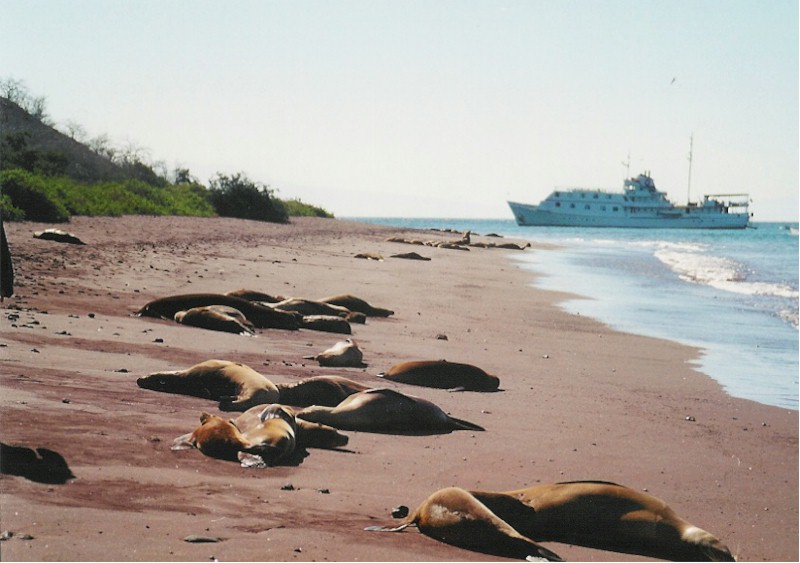 NO the Tropic Sun has not run aground and the Sea Lions ARE very much alive.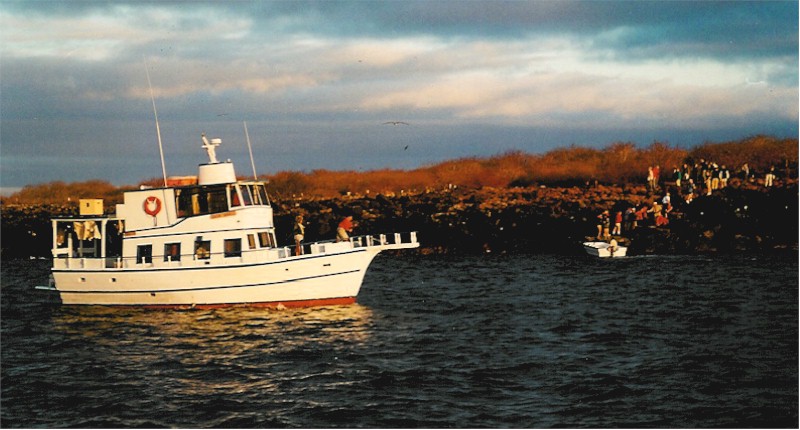 6 AM our last excursion (Seymour island) before departure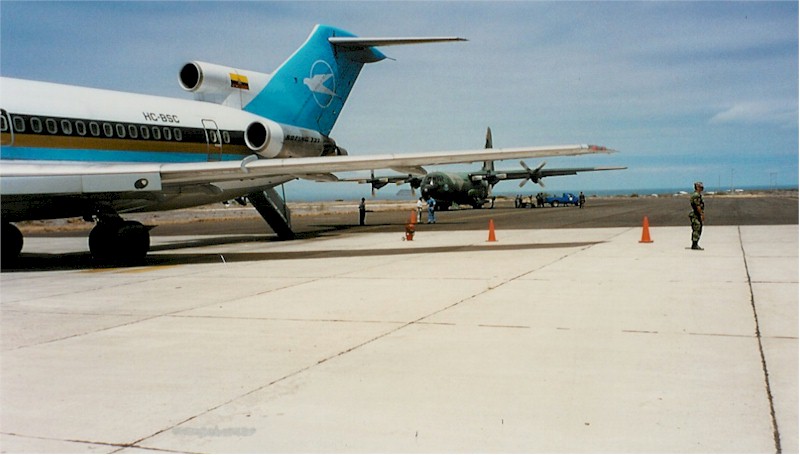 Baltra Airport for our departure to Guayaquil with a short stop at San Cristobal Island to pick up a casualty in a bar room brawl.