Here are pictures taken Tuesday, Feb 19, during the Vallee Blanc run with Janet A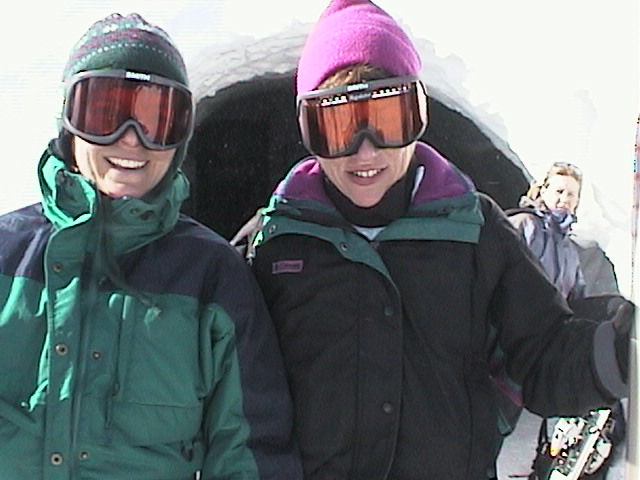 Jean and Janet coming out of the snow tunnel at the top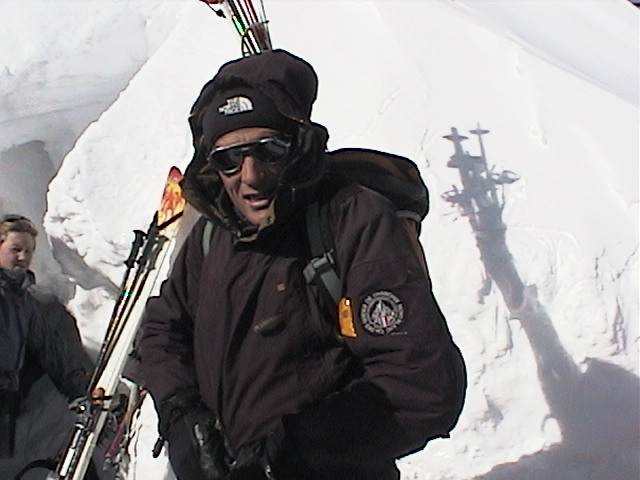 Our guide, Francois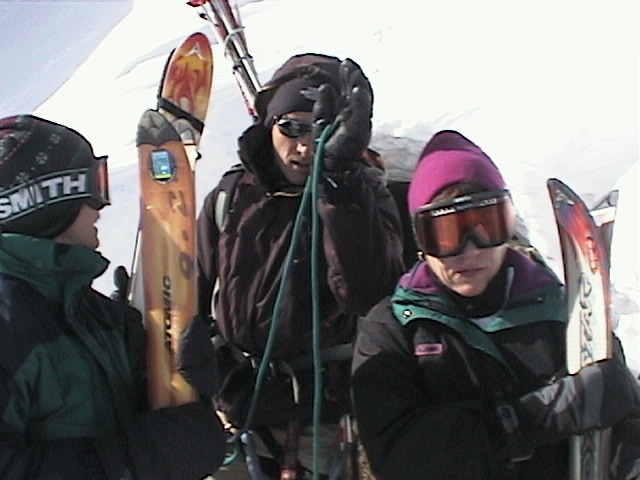 Roped up and ready to go with the "don't step on ze rope" mantra from our guide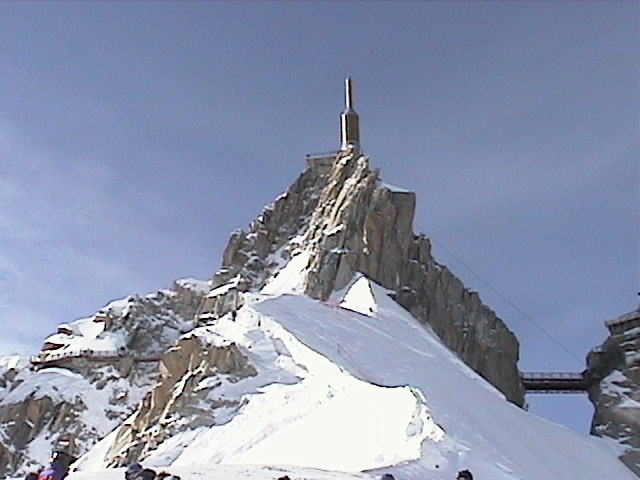 What we climbed down
Off with the crampons and on with the skis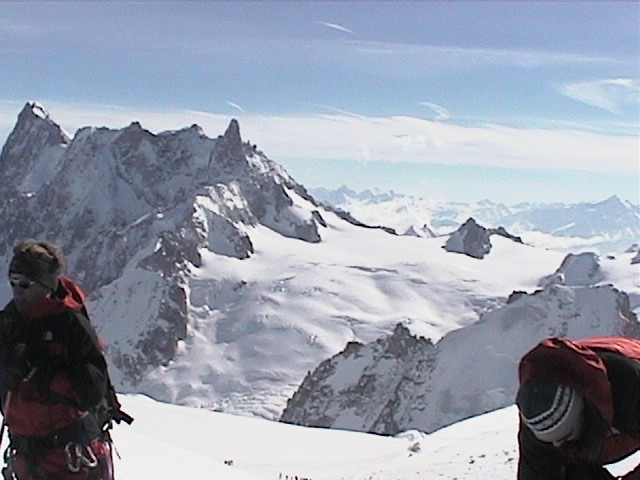 Where we are headed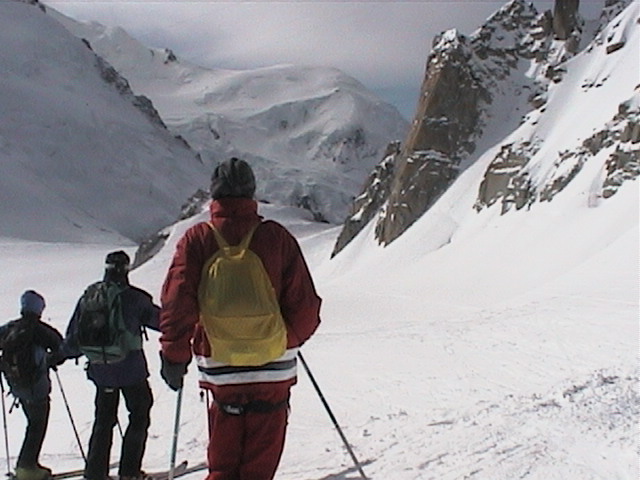 Yes that's a crevasse and where I stopped after having inadvertently passed the lead guide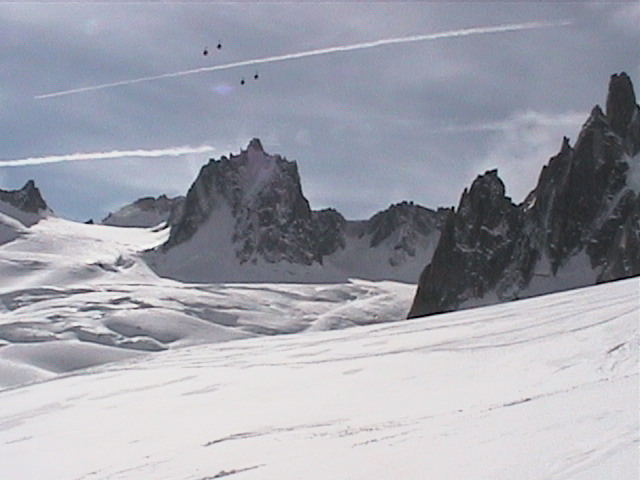 Those four black dots are the cable cars that go across the glacier to Italy. Not running in the winter.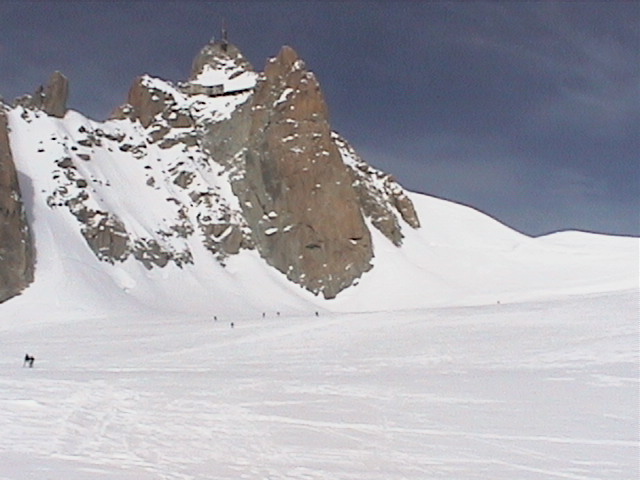 Vast!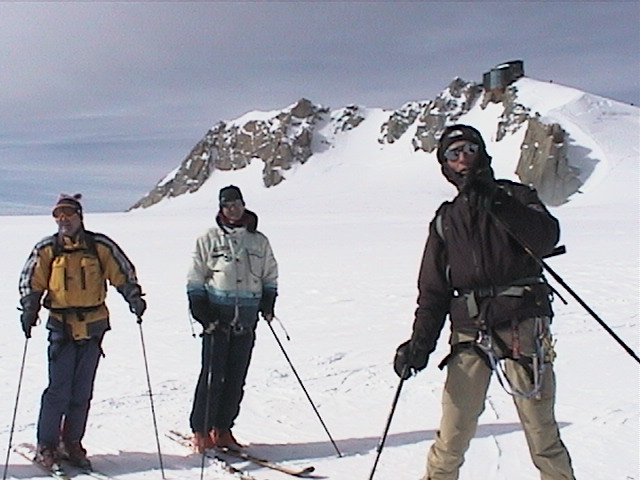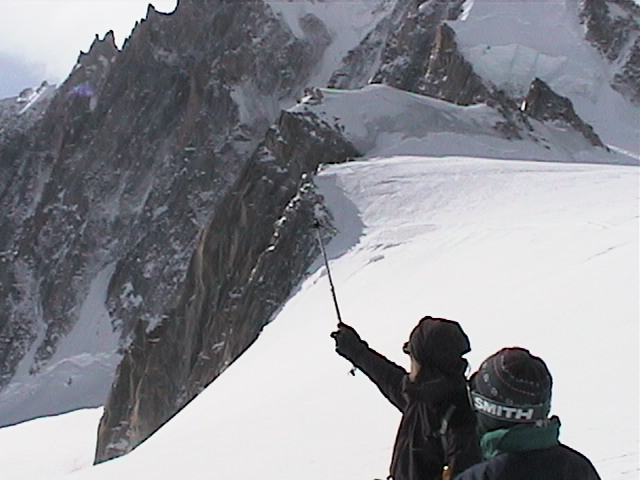 Our guide pointing out where he skis on his days off
Down here and hang a left at the first crevasse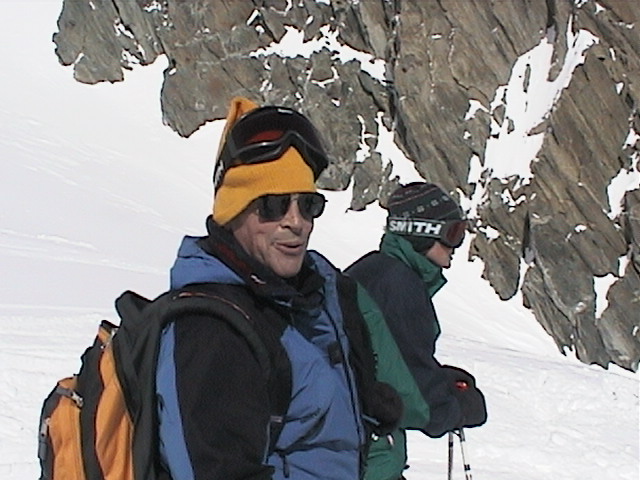 Yours truly and Jean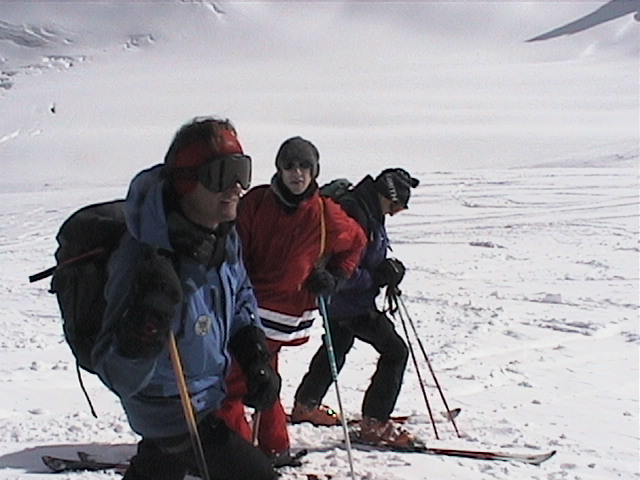 Catching our breaths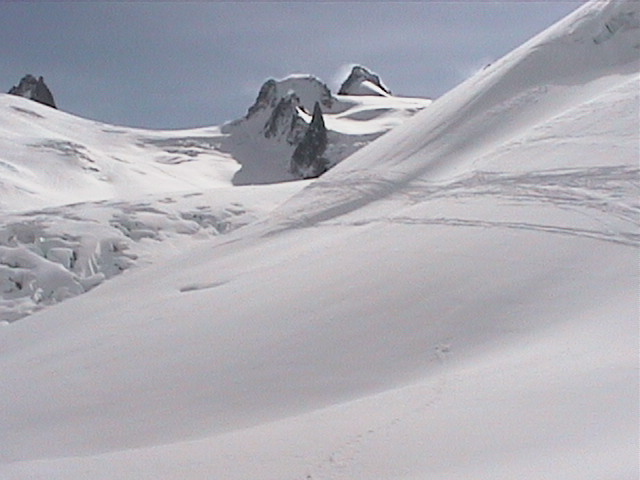 Traverse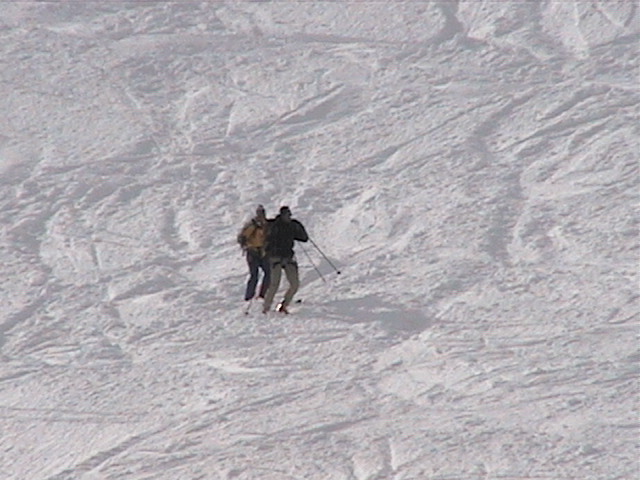 and don't lean back, Tom
there you go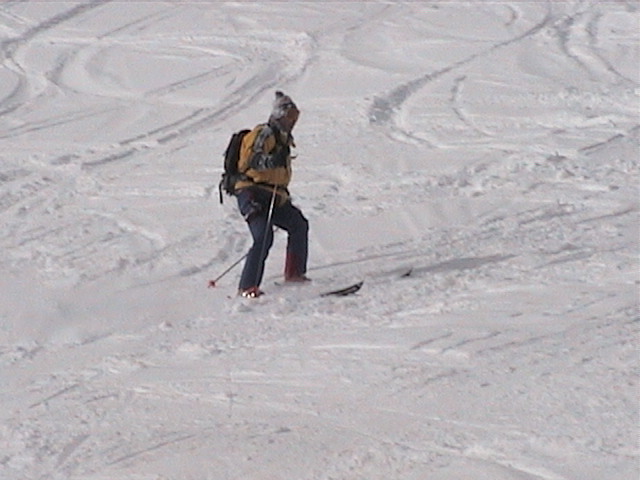 and still upright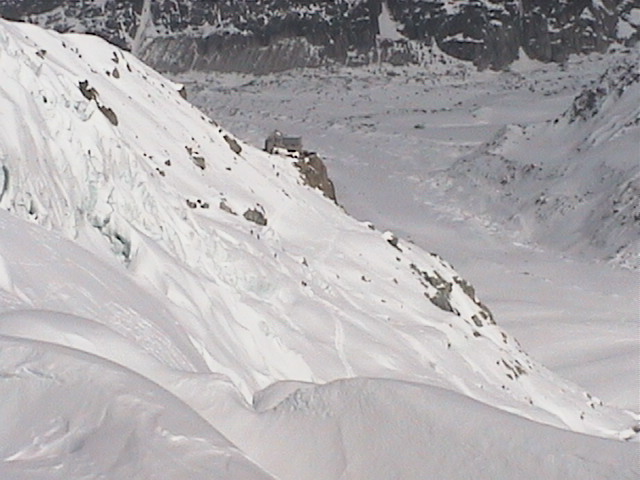 I am sure there is way over to that refuge somewhere!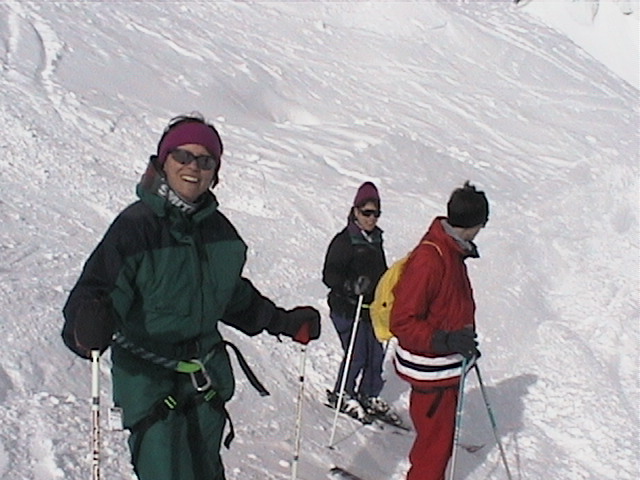 Jean, Janet, and ?(French)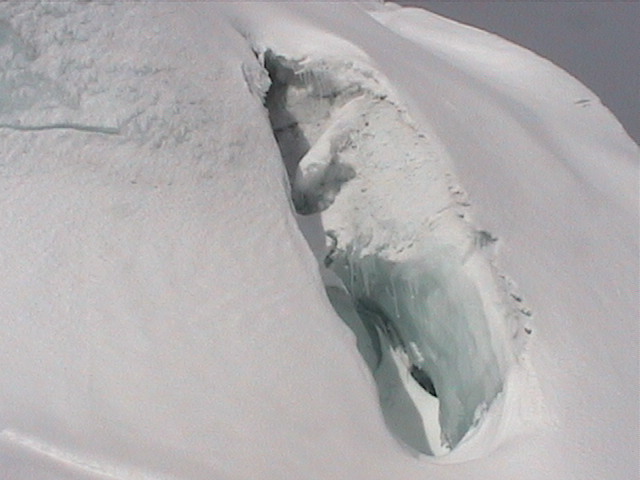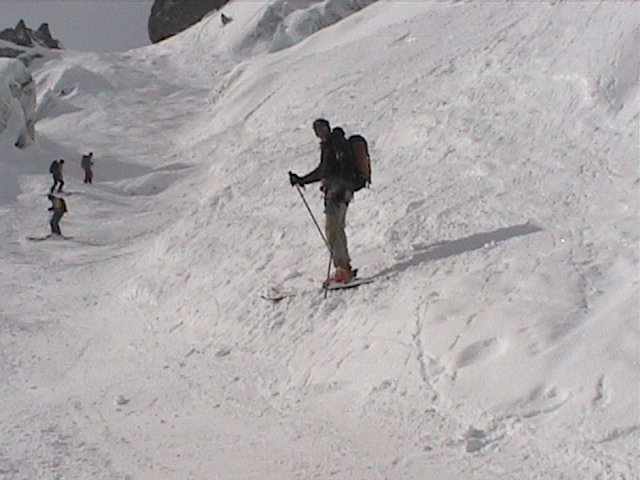 We aren't going to the refuge after all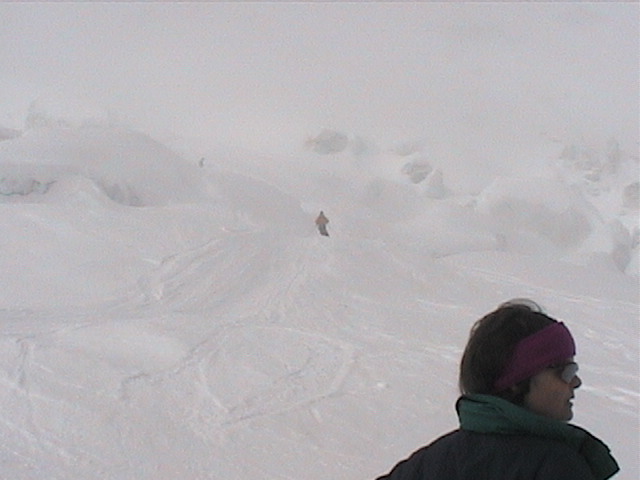 Tom coming out of the clouds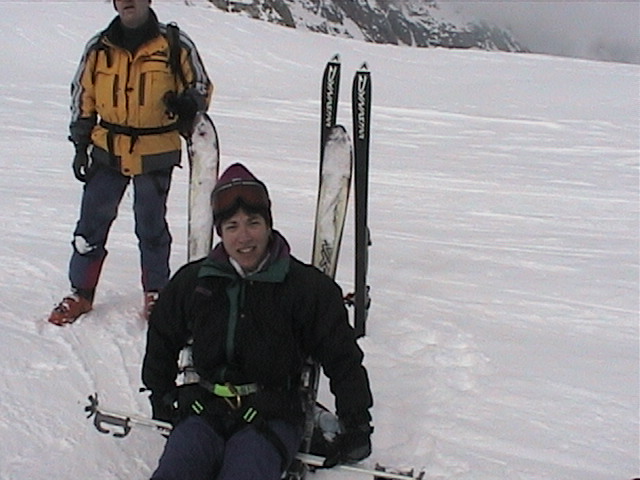 Lunch stop - finally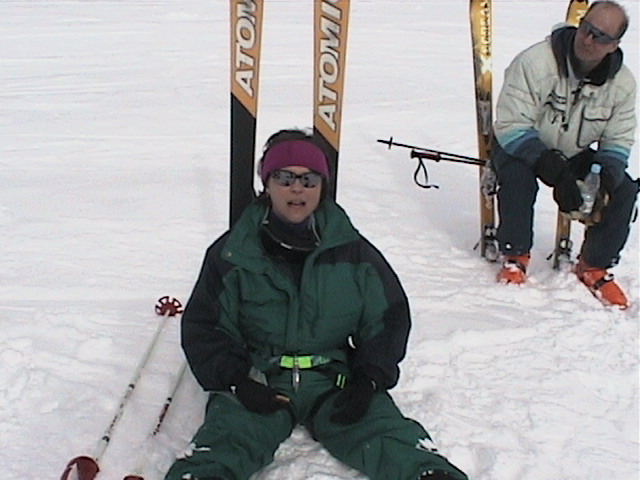 Jean and Tony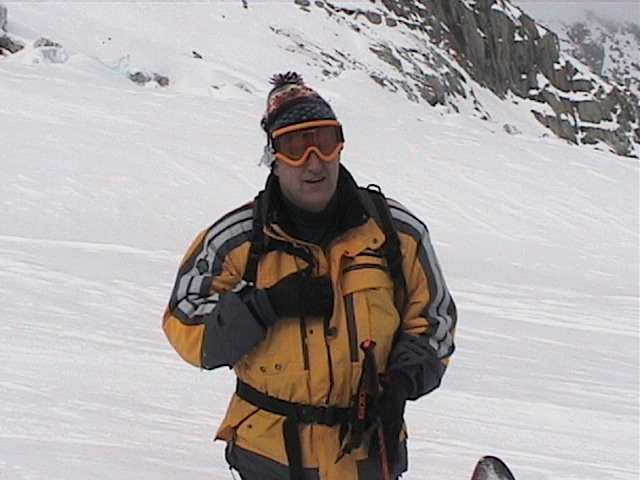 Tom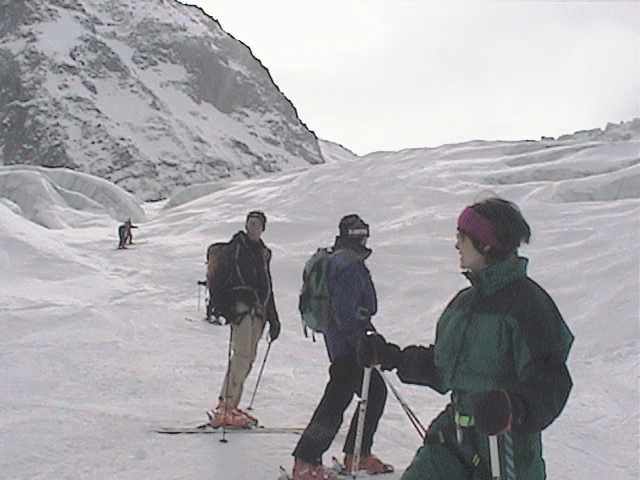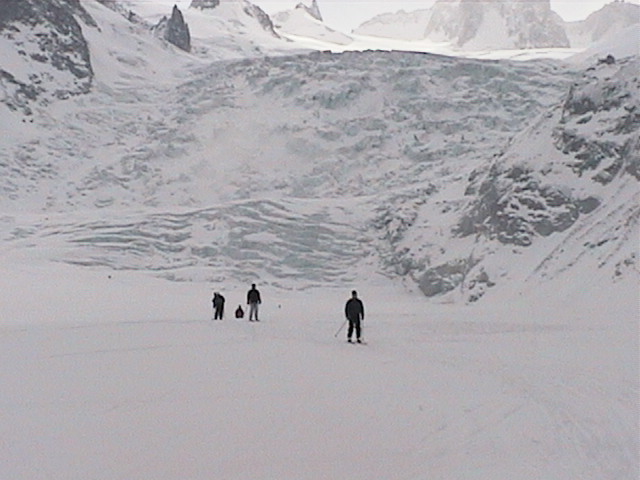 we came down through that ice fall somewhere!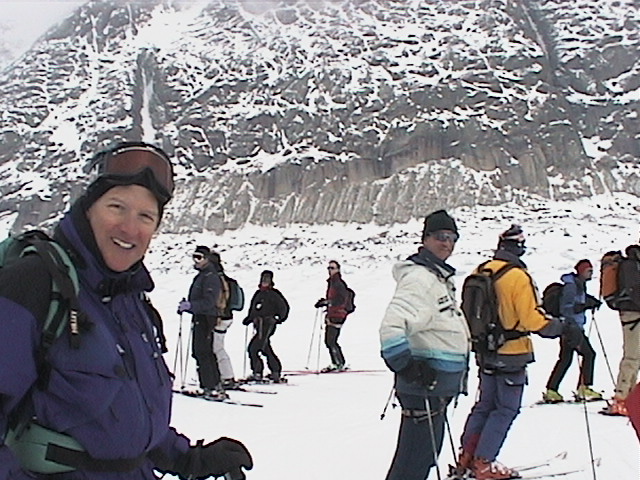 Warren, Tony, and Tom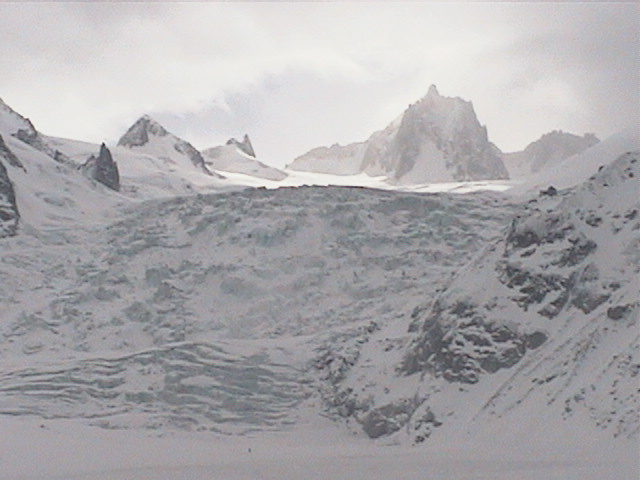 Clouds are beginning to roll in - maybe this is why Francois was pushing us.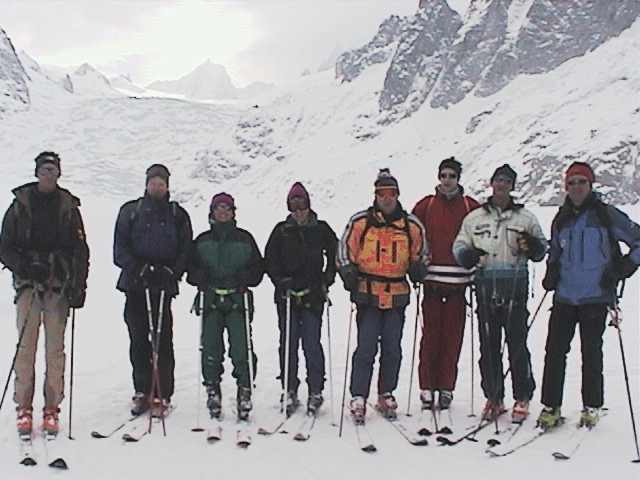 Our group, l to r: François Warren, Jean, Janet, Tom, ? , Tony, and Jean-Louis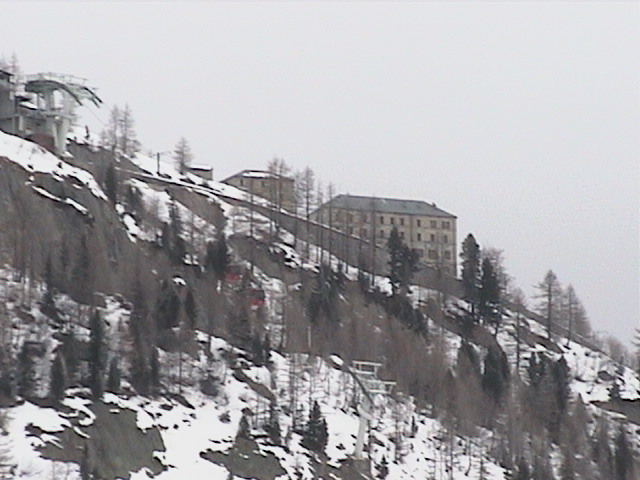 The Mountenuer Hotel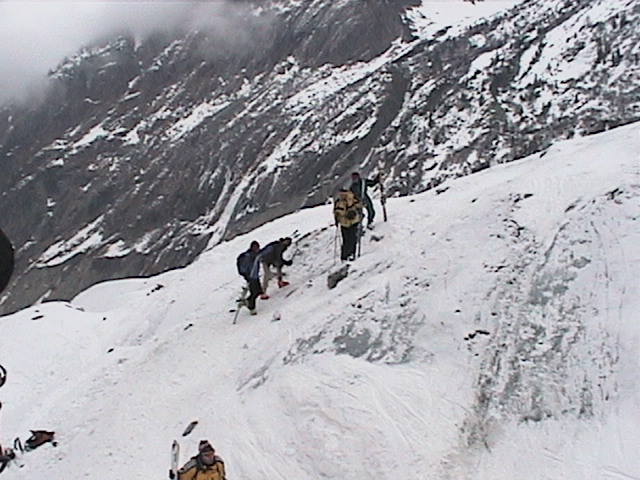 Need to square up the steps a bit with the ice axe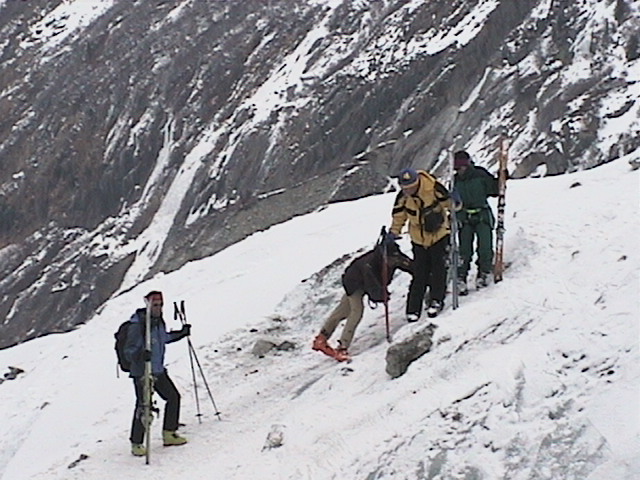 Of course we could have just skied down this!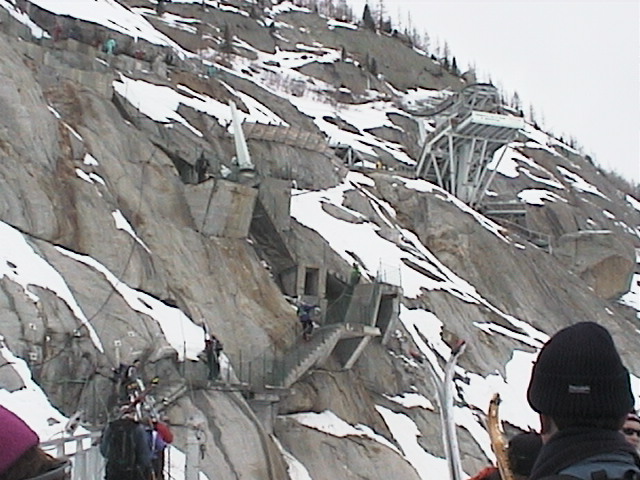 Looks like a long climb!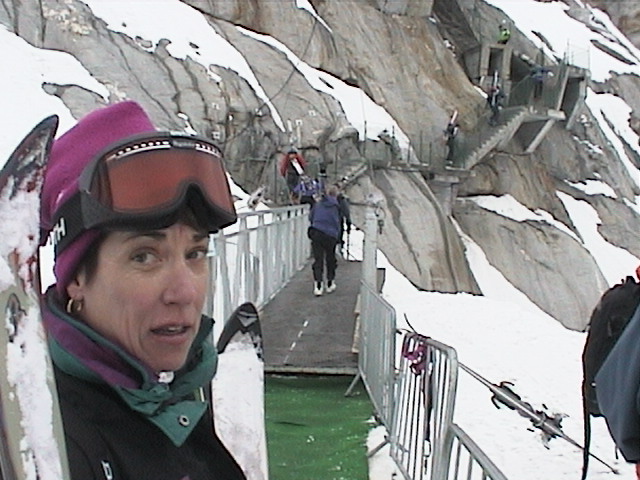 Do I have too??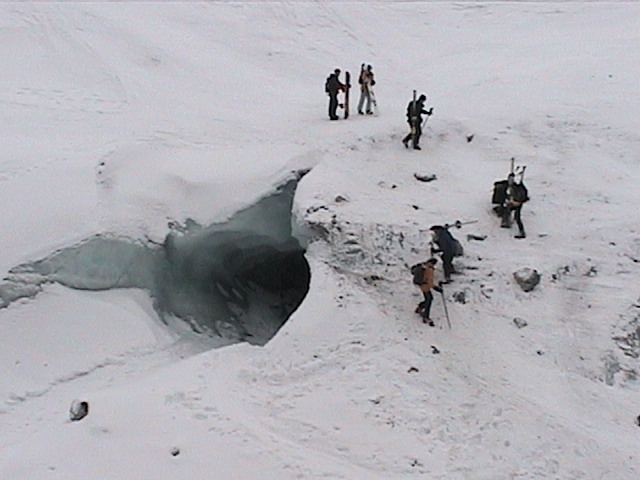 Guess so, unless you want to spend the night here