On Friday took a day off from skiing to explore the Aiguille du Midi and watch the skiers going off into the new snow that arrived Wednesday and Thursday; at least 50 to 80 cm in town and probably over 1m in the higher elevations.
Incredibly we met a family, the Millers, whose parents we knew. They live on Sumneytown Pike right across the street from Gwynedd Mercy were some of the Moore clan went to school.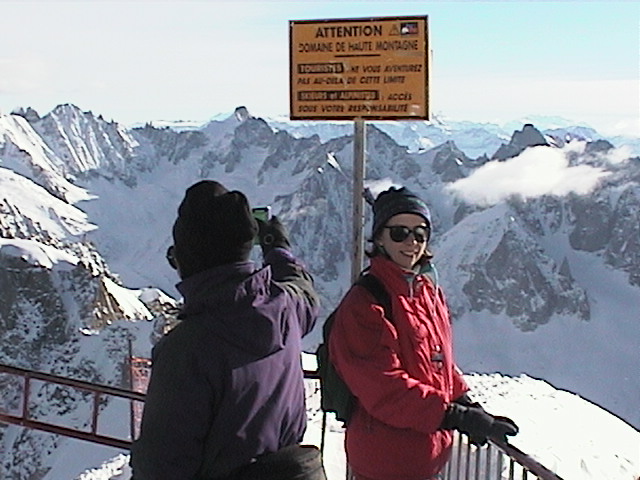 Joan and Anne confirm that the start of the Vallee Blanche did indeed have a high pucker factor!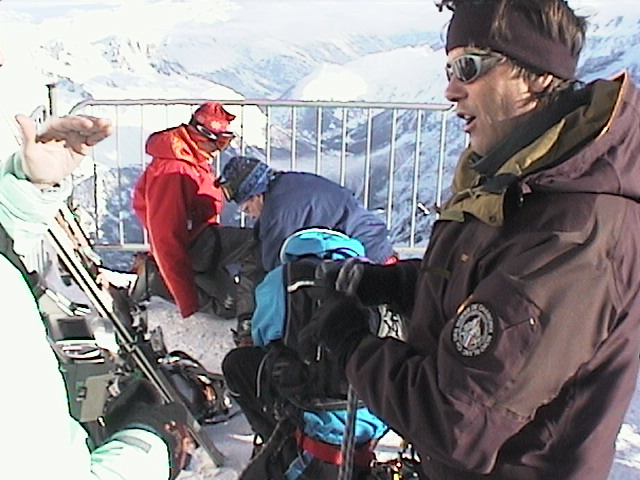 Preparations for the climb down the ridge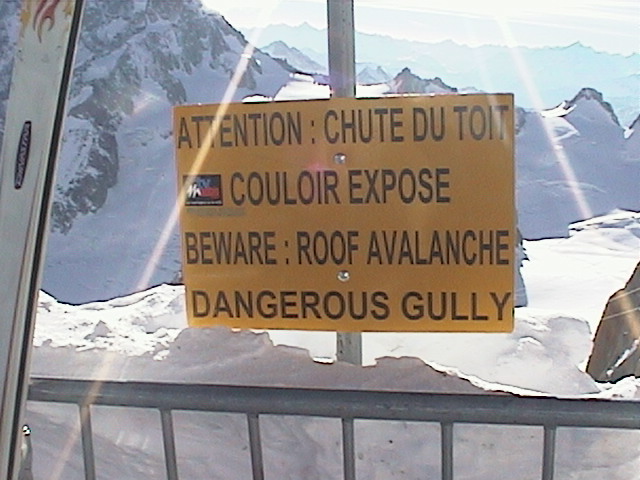 I think this means don't launch right here!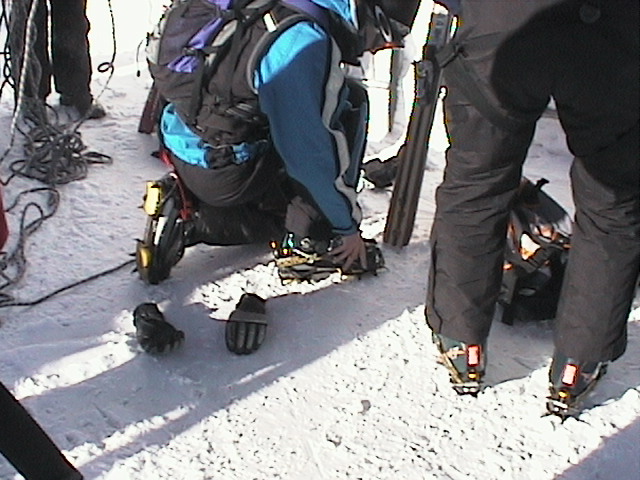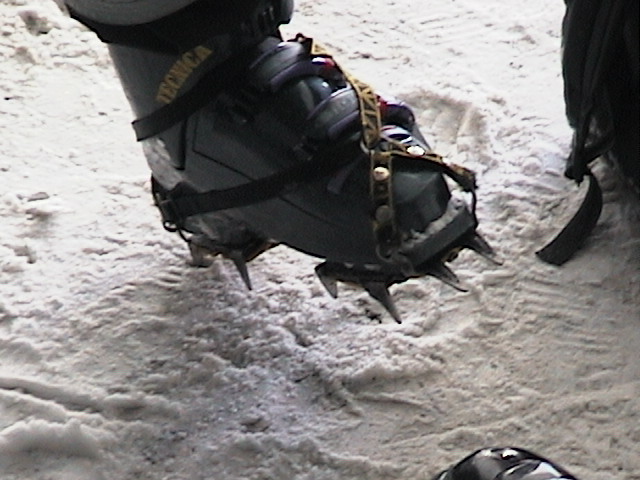 Putting on the crampons. Probably not really necessary with perfect snow but any other time a necessity!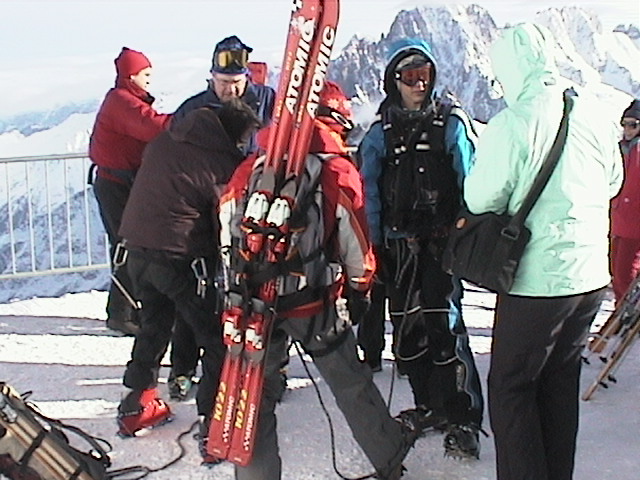 The Miller family roped up and ready to go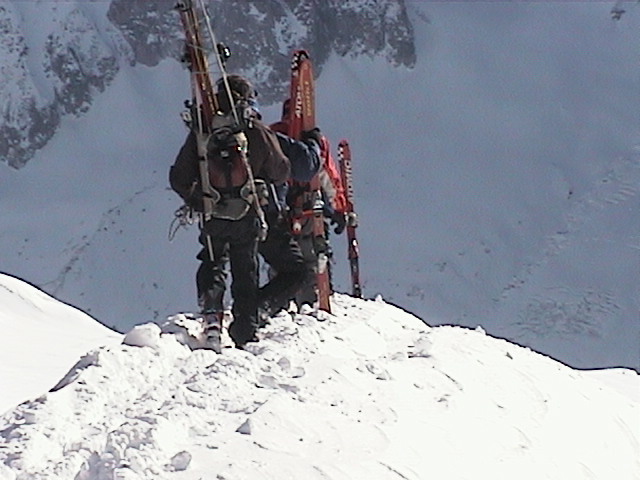 And off they go
Hey, why not just ski down - if you know what you are doing!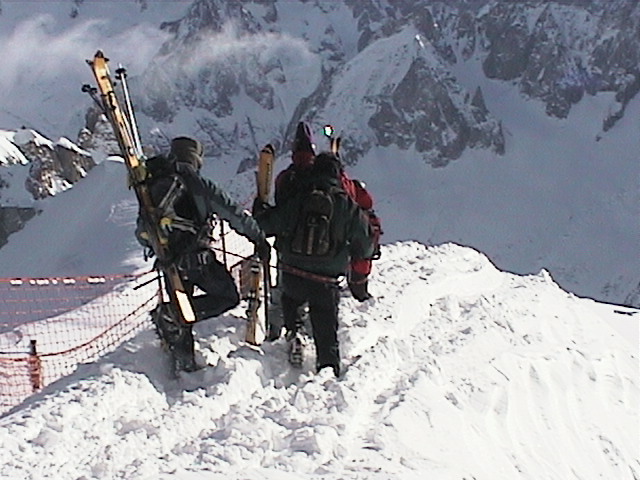 Another group of clients with guide head down. This may have been the group shown later that needed a chopper ride for one of their members.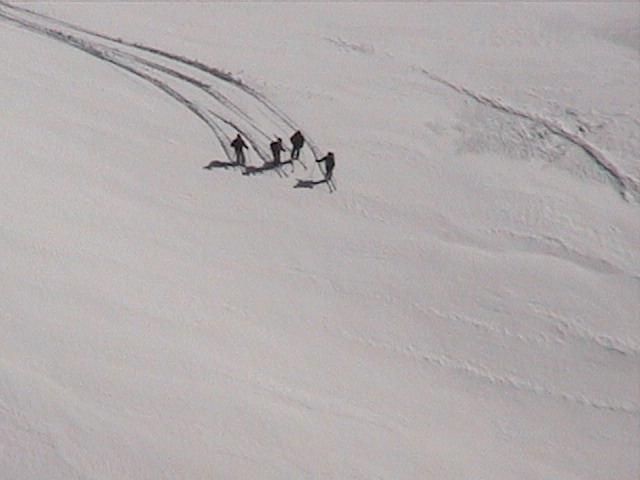 I think this is the Miller group making first tracks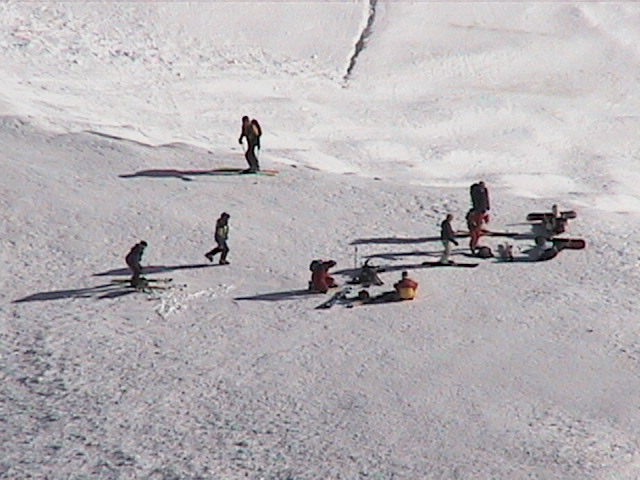 Another group exchanges crampons for skis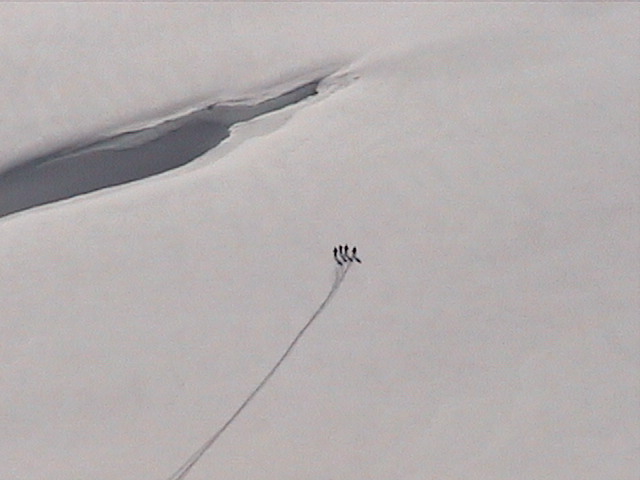 Meanwhile the Millers again
Making a good tactical decision!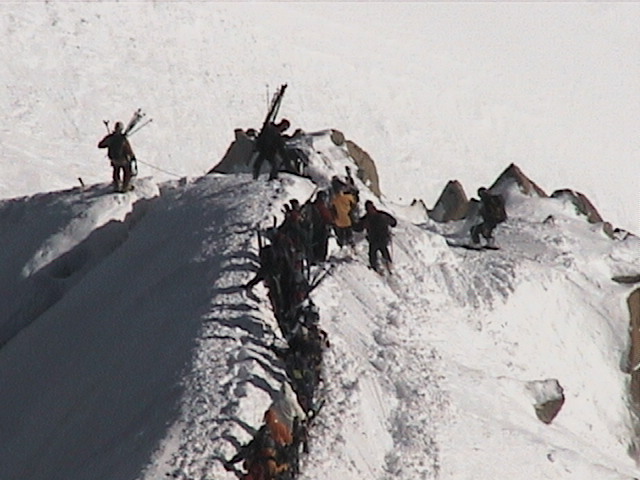 Meanwhile the ridge gets to look like your typical lift line on Presidents weekend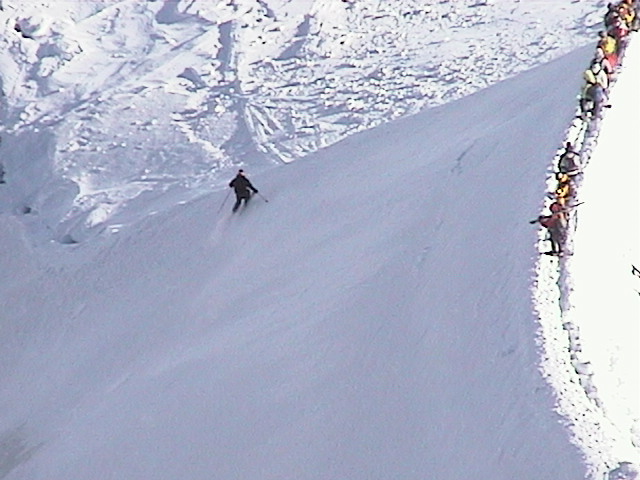 I am told by the guides that this represents an acceptable risk - if you know what you are doing. However, one slip and you would wind up in Chamonix dead!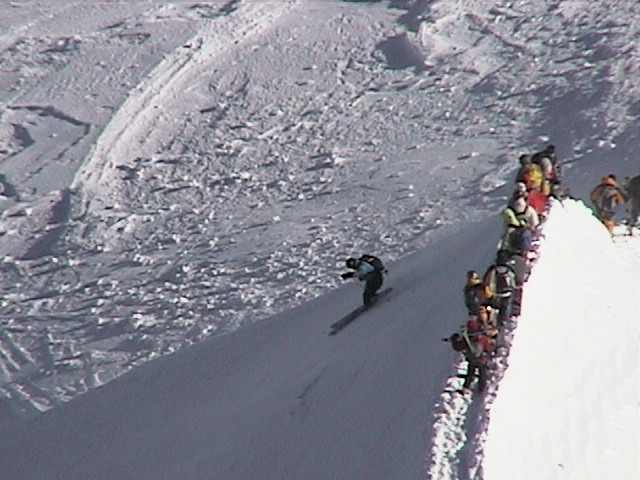 And his buddy takes off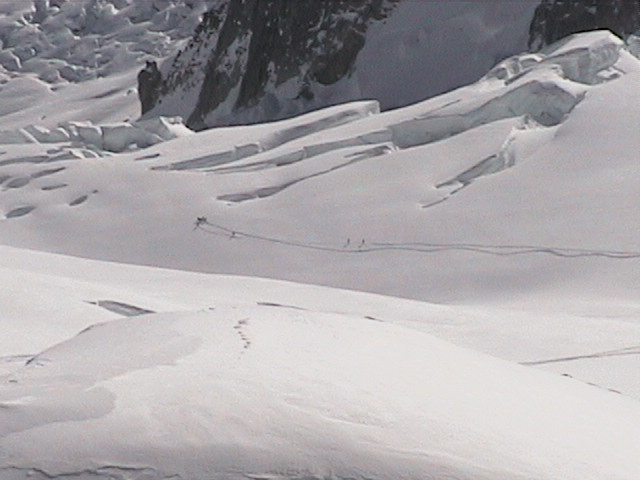 Meanwhile the Miller's pass two that must have spent the night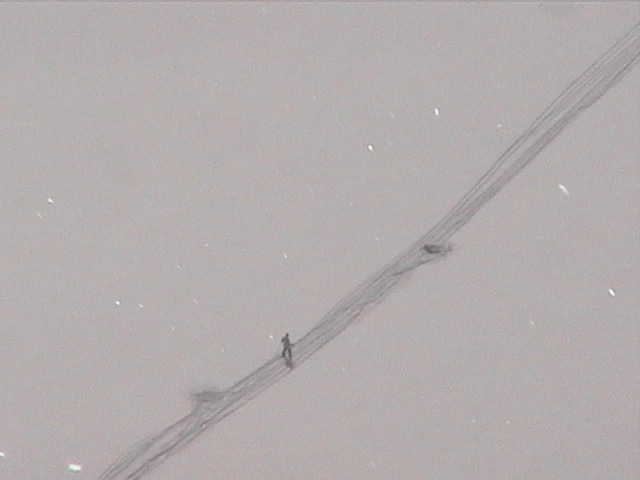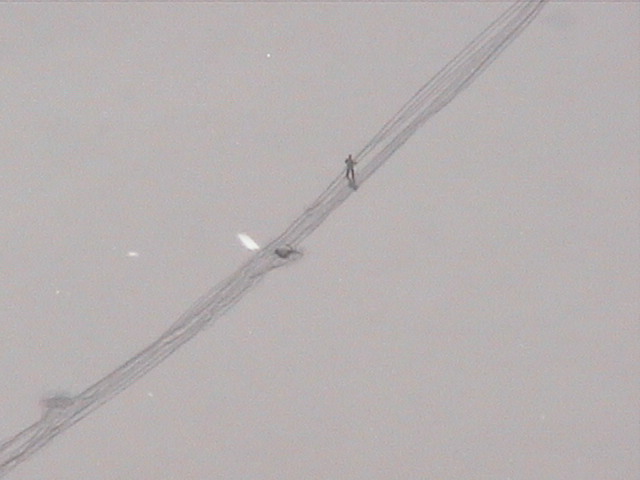 Note that the one still laying in the snow in was probably the one choppered out after he had burnt all his energy reserves floundering around in the deep snow.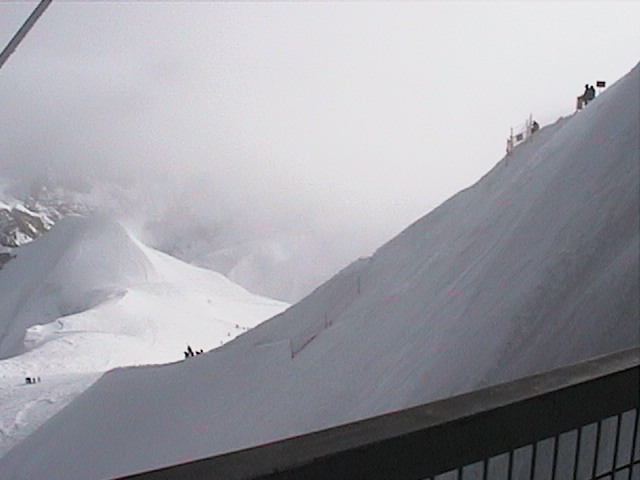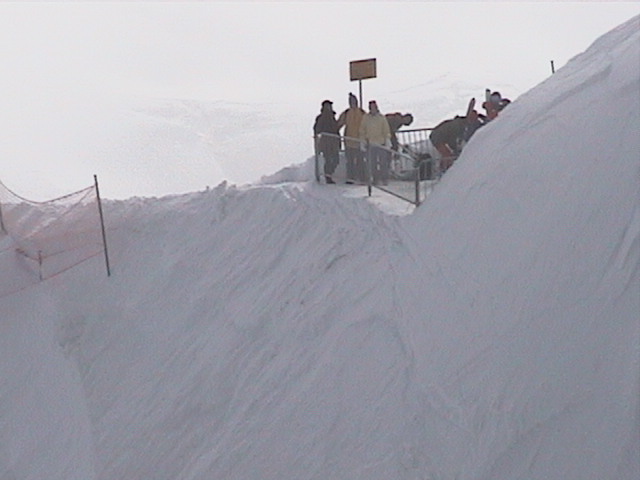 Some shots from the bridge between the Northern pinnacle and the central pinnacle of the take off point as the clouds roll in