Thursday was "do the doubles day" on the north face.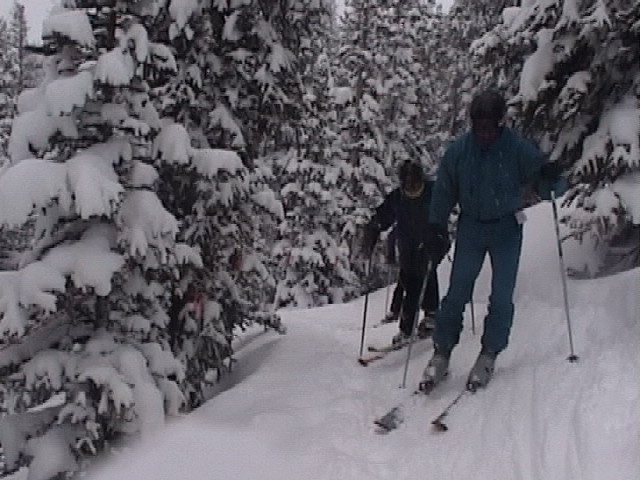 There was a lot of climbing just to get to the start of Spellbound bowl leading into Phoenix bowl.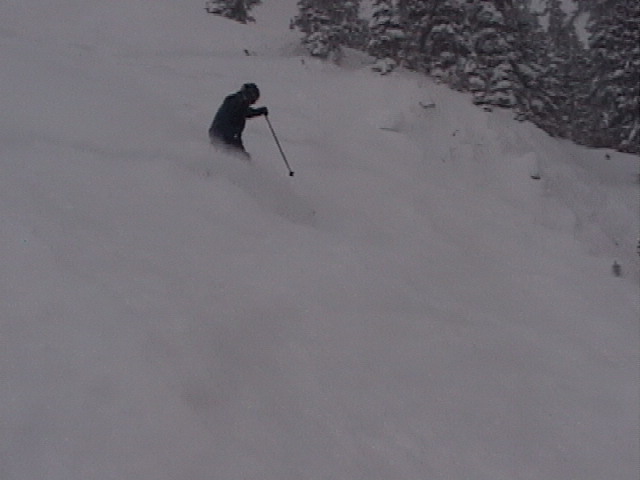 Peter in the powder after we had recovered from the climb at the top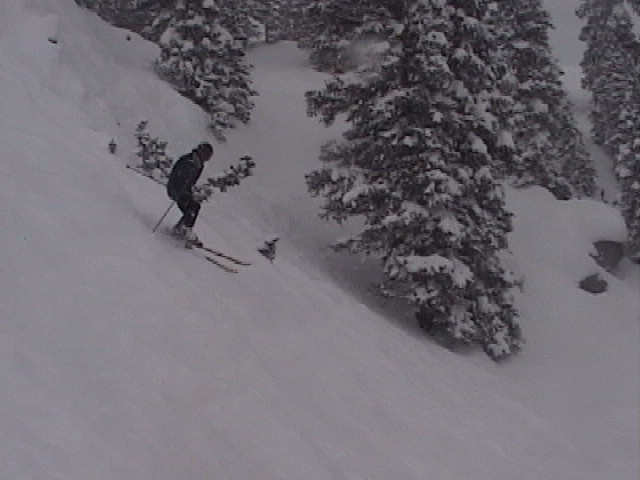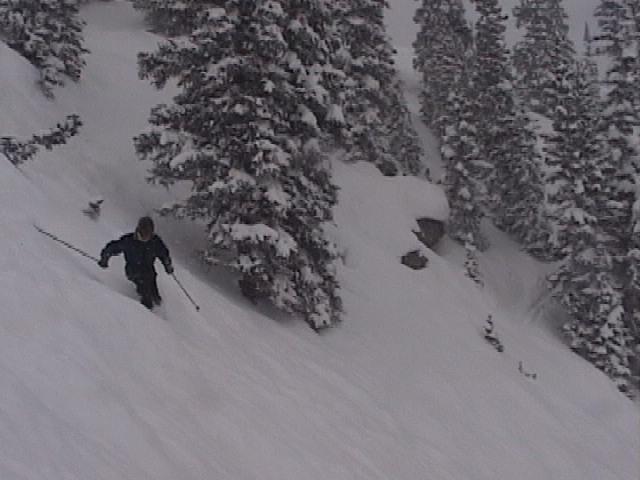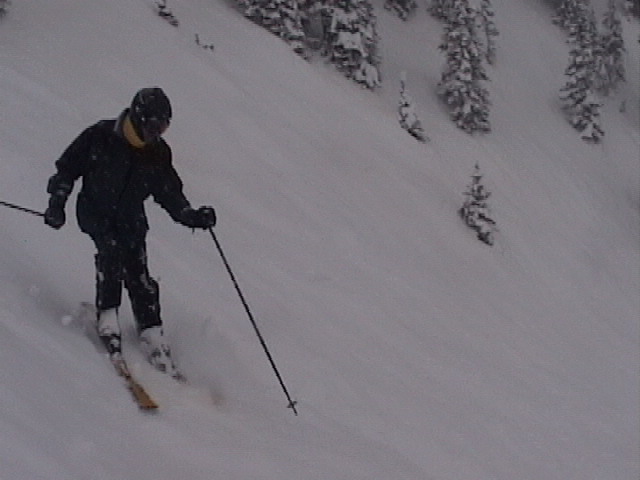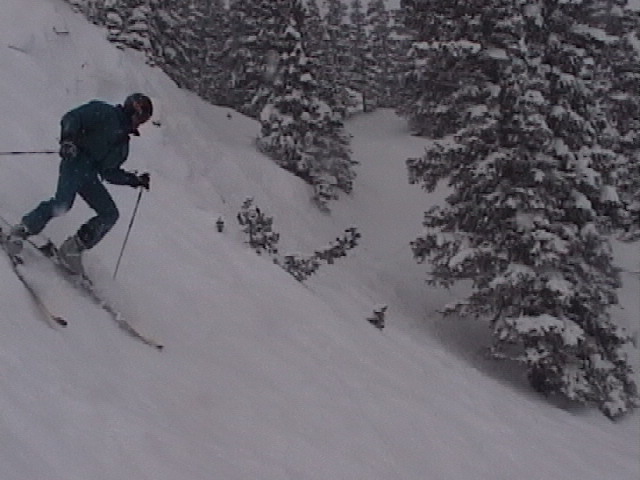 Followed by Jim Church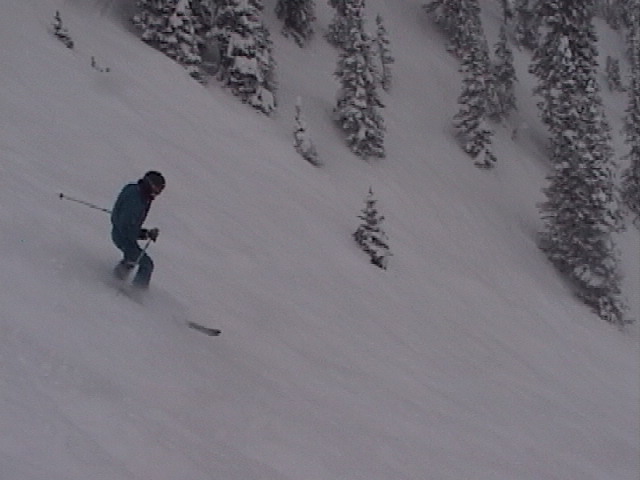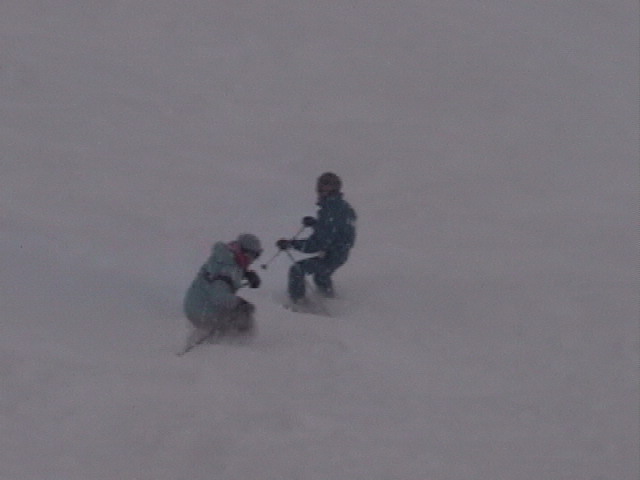 No, he didn't crash into the other skier!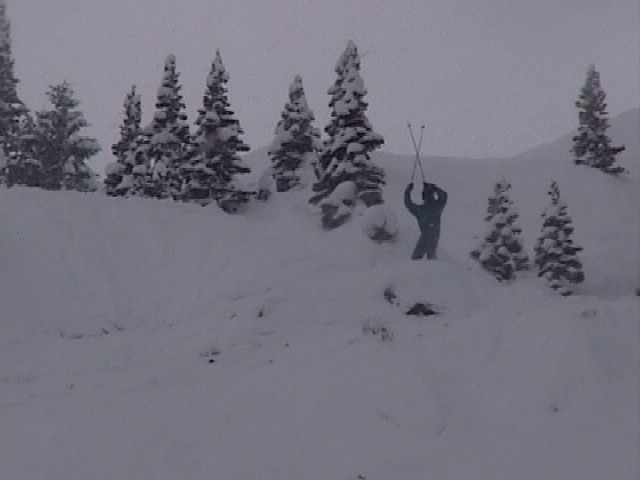 Jim Church signals that he found granite amongst all that powder.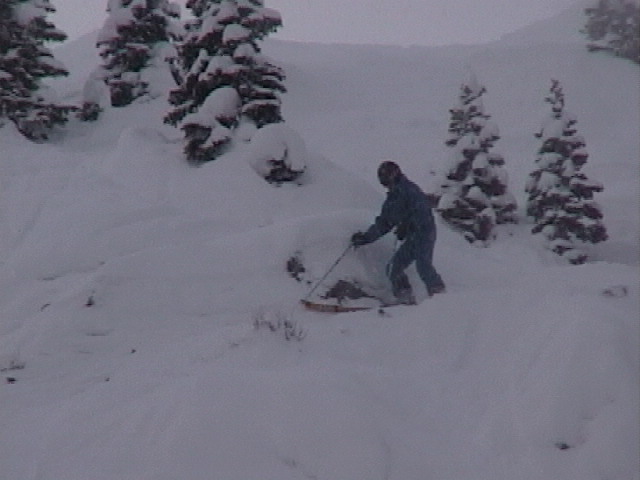 preparing to launch out of the rock garden