GMCW Project pictures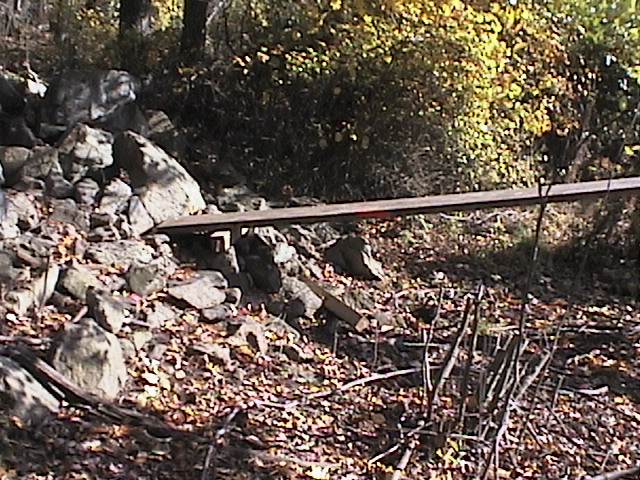 Start of the catwalk - East side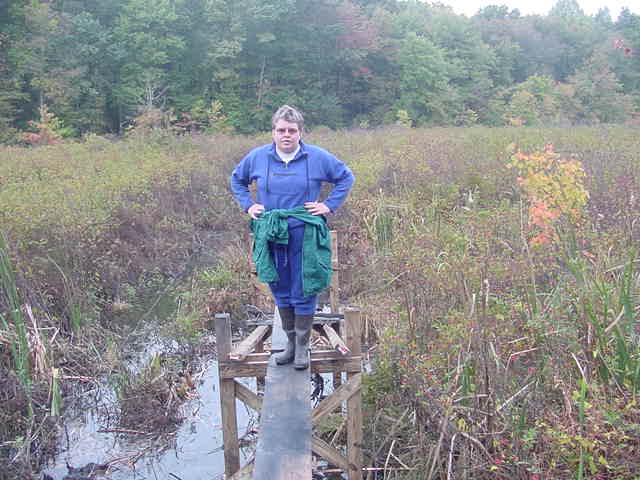 Cindy checking things out in high water condiitions. Property marker wire on the left.
Sure footed Ziggy shows how its done. Phase III will upgrade from catwalk to a true dogwalk status.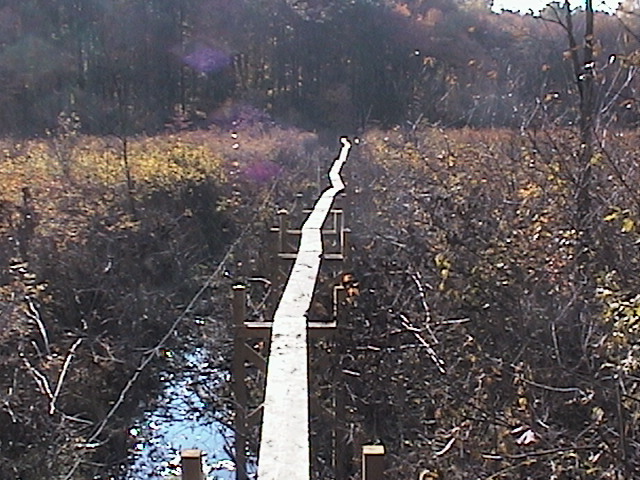 Looking SW towards the Pa Turnpike with about 200' still to go.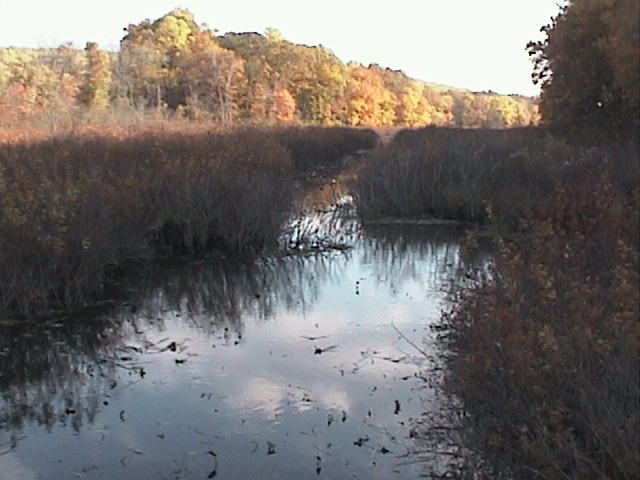 Looking south from the second observation deck over Marsh Creek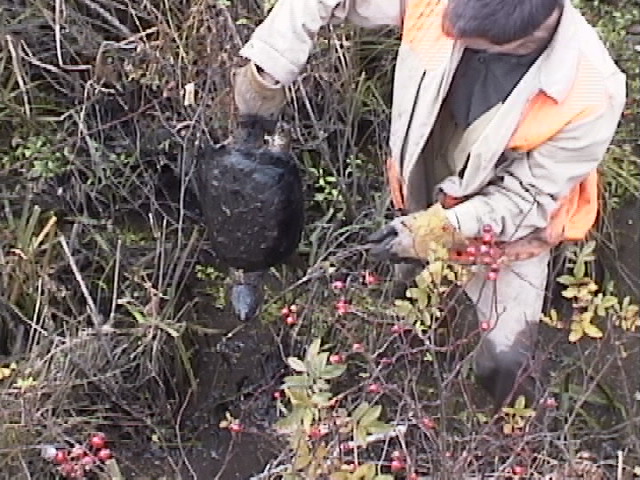 Jeff thought this was a rock - until it moved!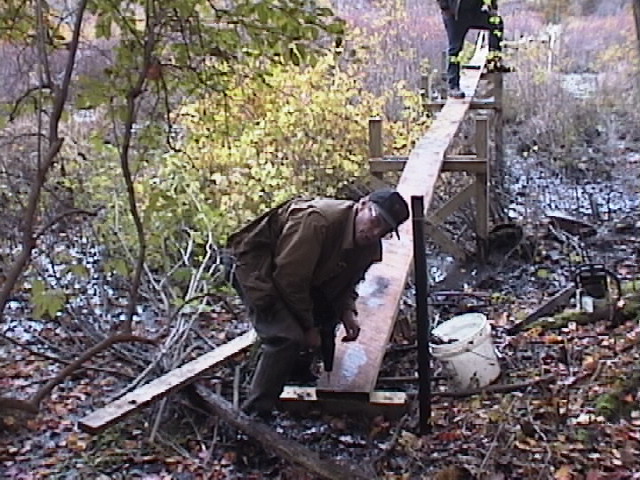 The golden deck screw being driven by Jim at 1:20PM, Nov 4, 2002