Day 6 - Friday
The last day so we have to pack up our packs, ride back to Johnson City and load the bikes and gear on the AlumaLux. Our route is via Cement Creek to FS 742 and into Taylor park where we refuel. Lunch at Frenchie's in Tin Cup and on to Johnson City via Tin Cup Pass and St. Elmo.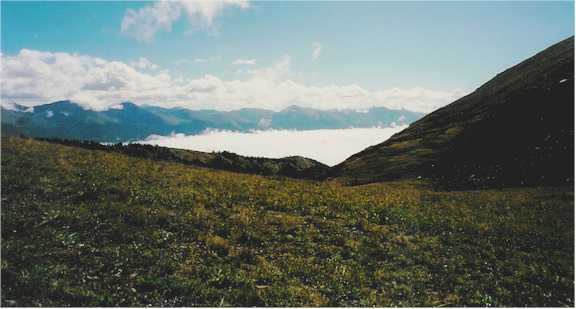 Above the clouds on the Cement Creek jeep road.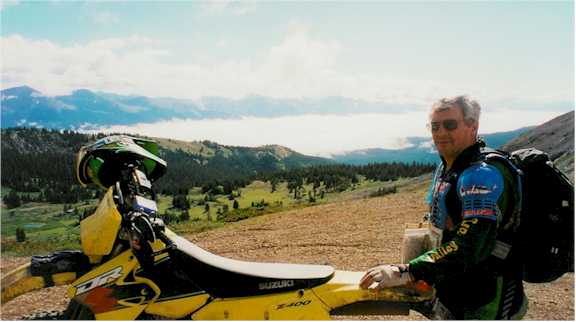 Two days of dirty clothes in my back pack.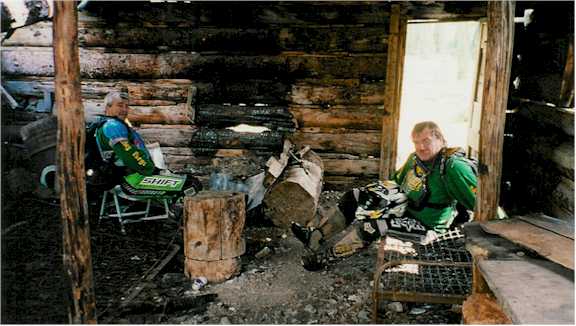 Steve and I check out the accommodations in this abandoned minor's shack.
A steal at $475,000! Complete with wine cellar in the old mine shaft.
---
Great trip Richard Colahan! Thanks for putting it together for us.
Comments/questions/suggestions:
Contact Jim Moore