Day 5 - Thursday
A full day of riding in the Crested Butte/Taylor Park area with NO back packs! The A team went out early to hammer out as much single track as possible. The B team which consisted of Richard, son Michael, and Peter who had abandoned the Two Trackers for some single track trail and the Crystal Canyon loop. This area has some of Colorado's best single track trails open to motorcycles thanks to the efforts of the Crested Butte Trail Riders. They even have a trail conditions and technical rating page on their website!
The Two trackers, aka the "Executive Team" decided on a laid back day with a leisurely breakfast and a 10AM start. I was the nominal guide since I had looked at the maps and had my trusty GPS. My map study indicated a mellow ride down the Crystal River valley and a continuation on to Marble for our picnic lunch. The Crystal River valley turned out to be a canyon and a very attention getting ride. For a great story posted by a BMW rider see "Schofield Pass on Street Bikes"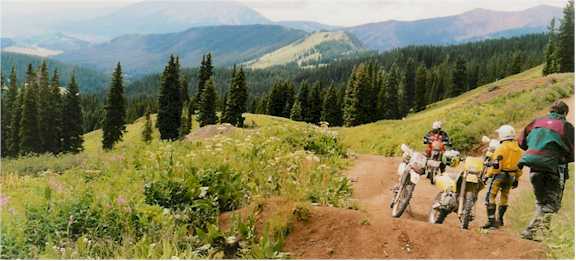 Leaving Crested Butte via FS811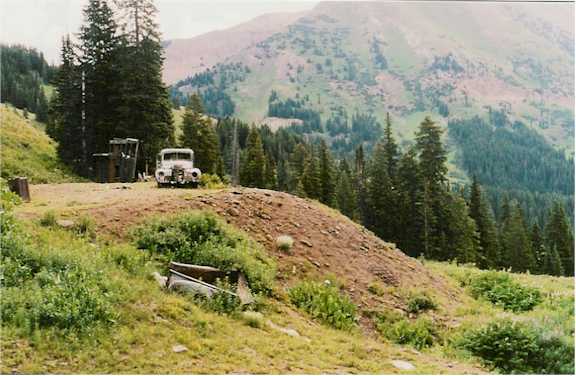 An abandoned mine and transportation - also abandoned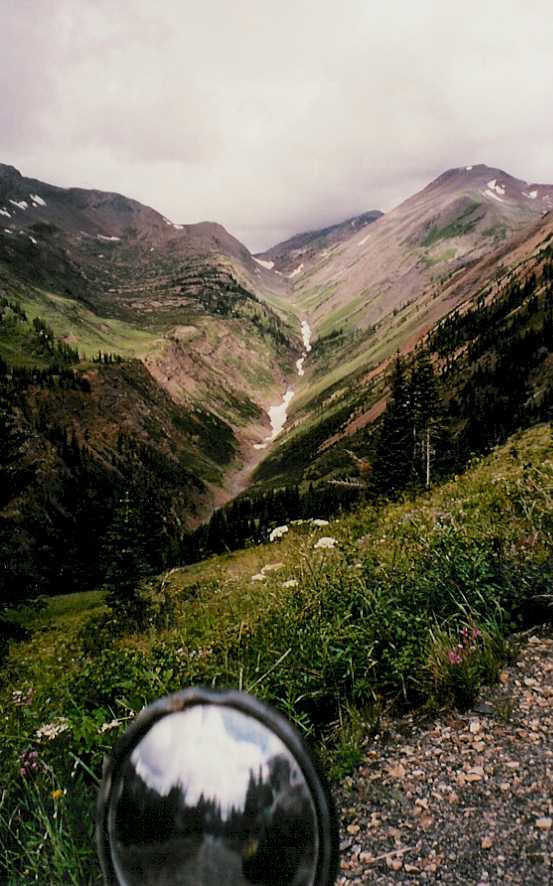 Talk about spectacular scenery!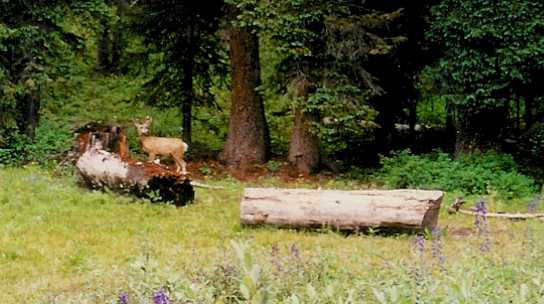 As well as wildlife.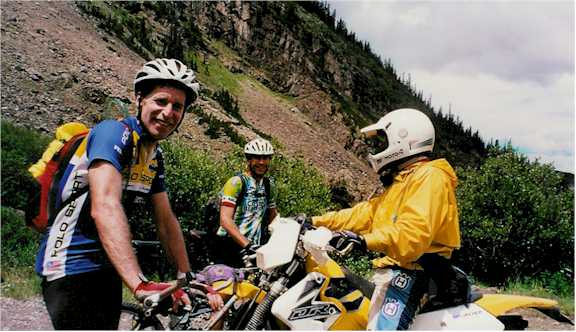 We met some mountain bikers at the top of Crystal Canyon. Yes, multiple use trails do work.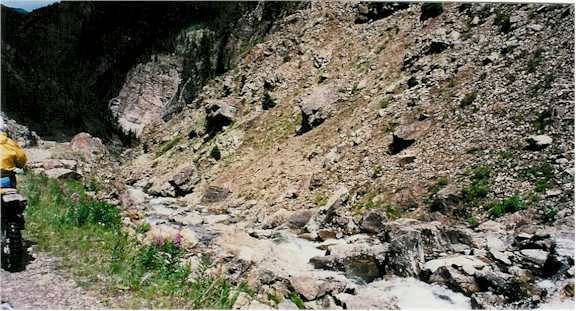 This stream shortly becomes a waterfall and we follow it right down along a jeep road hacked out of the side of a cliff!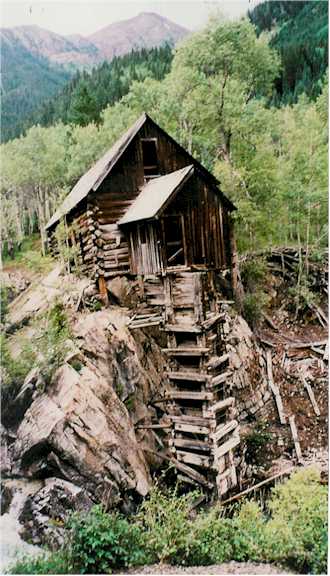 Variously known as Crystal Mill or Dead Horse Mill - you've seen this picture in just about any coffee table book on Colorado.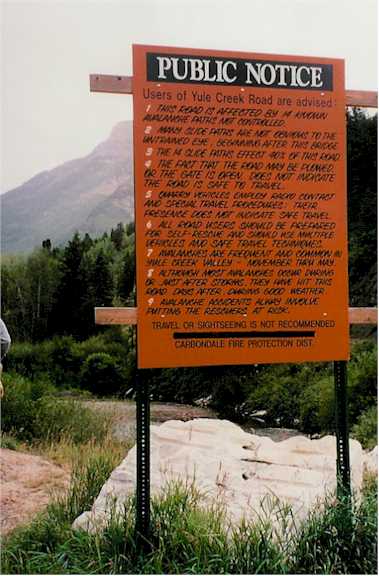 Were we stopped for lunch. I think the local entrepreneurs of Marble put this up to promote their tour service to the old marble mine.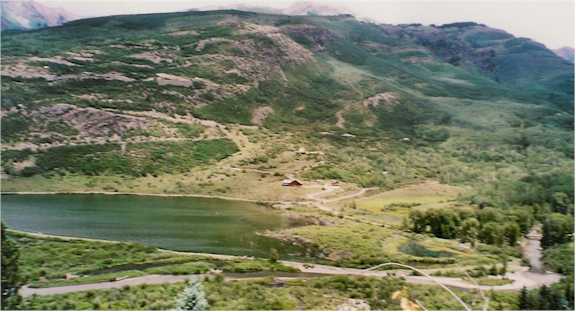 On the way to the marble mine overlooking Beaver lake near Crystal.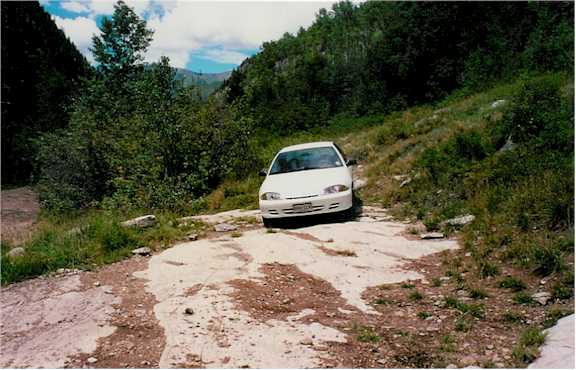 Wonder if Hertz is looking for one of their rentals?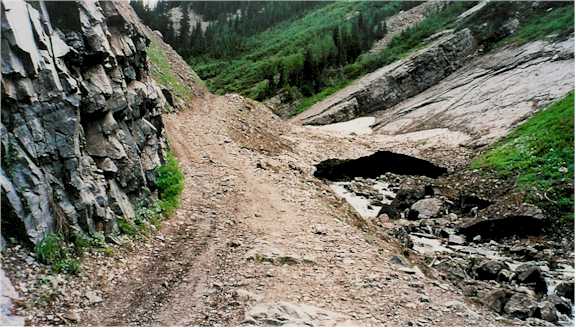 Heading back up Crystal Canyon. Note snow tunnel on right.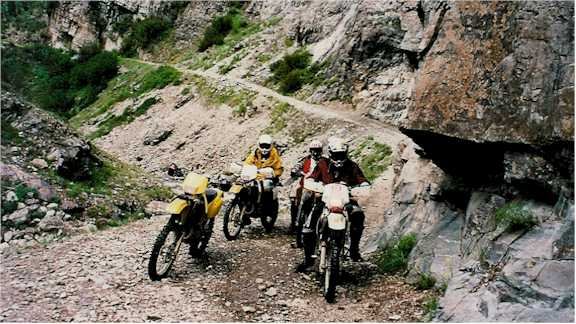 The "Two Trackers" assemble for the assault on Crystal Canyon.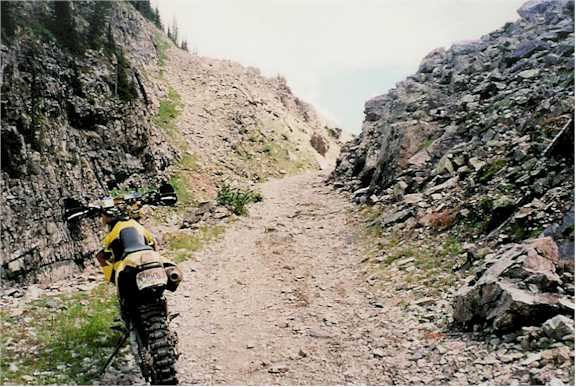 Looking up the Crystal Canyon trail. The "Devil's Punchbowl" is around the corner to the left. According to Robb Pennie of the CB Trail riders - "It's narrow, way rocky and drops about 30-40 feet into a pool of water below a water fall. There used to be a junked out car down there, as well."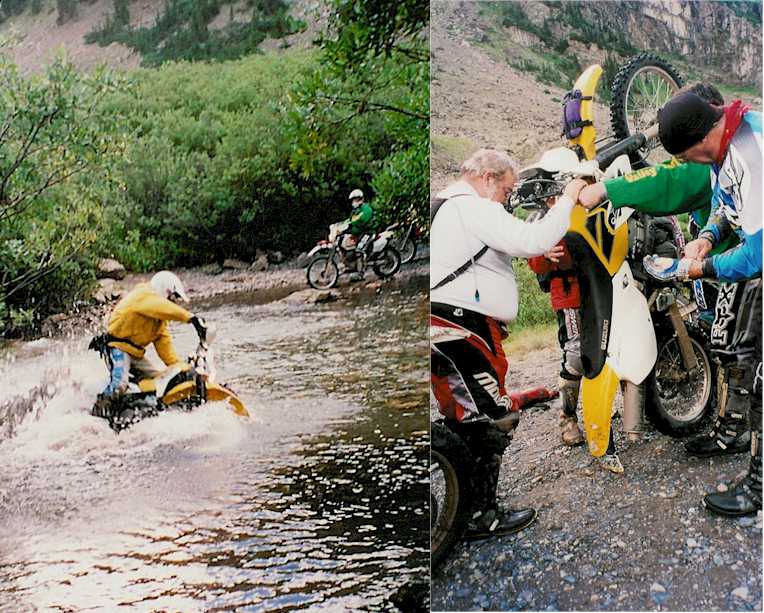 Gordon drops it in the water and Craig shows step one of dewatering a DRZ400 with a bad case of Hydro lock

Meanwhile the B team arrives and, duly warned, proceeds cautiously. I think the mountain biker is showing the best style, however!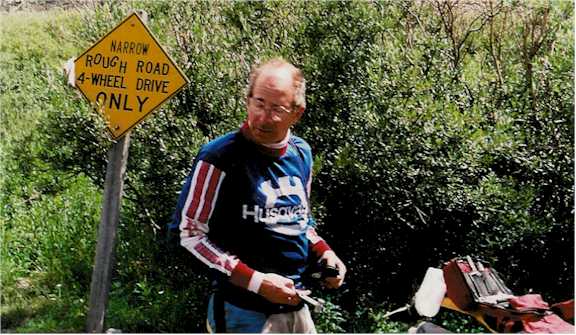 Meanwhile Gordon contemplates phase two of the dewatering process.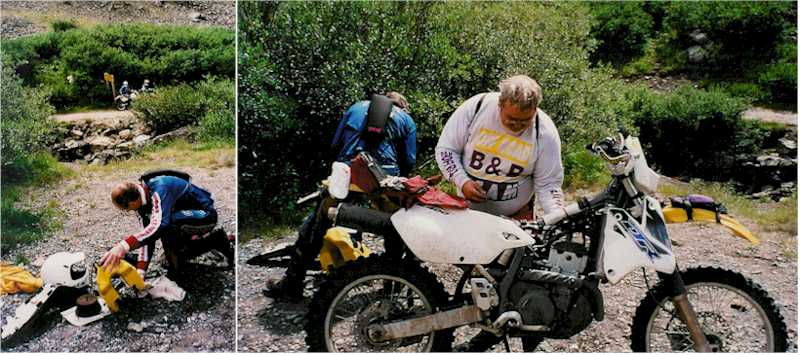 Which consists of disassembling the bike to get at the spark plug, removing it, and getting me to stand over the spark plug hole when Craig hits the starter. Sure was a lot of water in that cylinder!

It really does pay to bring your M/C dealer along. I get a flat front and after finding a suitable bike stand, Craig does the honors.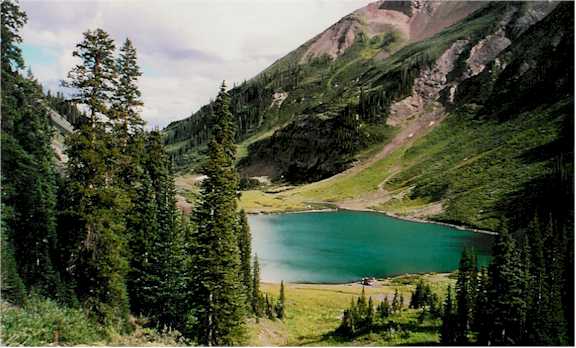 Emerald Lake on my right. Didn't notice that on the way out which means I have missed a turn and left the group behind. This means I am going to lose my guide certificate and have my GPS disappear!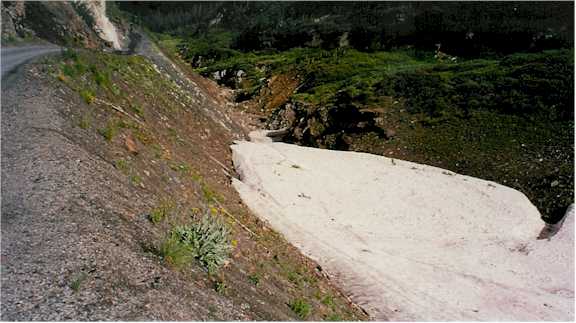 Those tracks in the snow are not ours!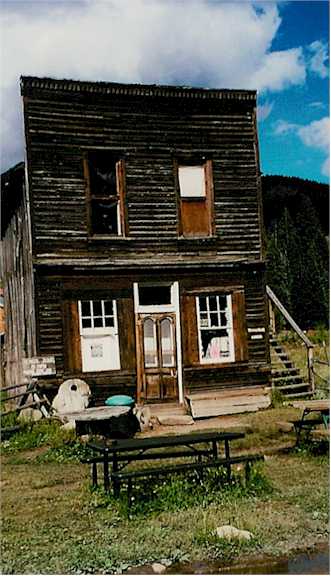 Visitor's center at the Rocky Mountain Biological Laboratory. They don't like us very much and the fellow I talked to didn't want to get any closer than about 10 yards from my bike, which was shut off at the time. Hopefully this attitude can be changed.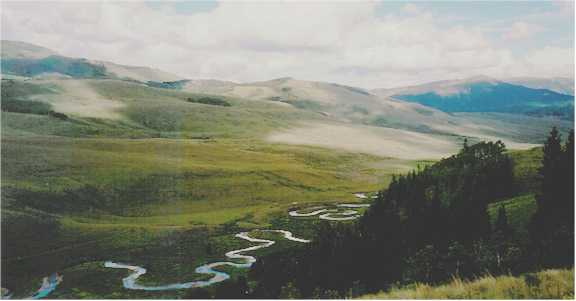 FS 317 on the way to Crested Butte. Maybe next time we will bring our canoes!