Day 3 - Tuesday
This ride was the longest - about 168 miles plus side trips to the Alpine Tunnel. We hit Sargents, Pitkin and over Cumberland Pass to Tin Cup for Lunch. Rain started shortly after lunch as we headed up Napoleon Pass. In the rain this route gets real ugly so even the A team turned back. In the meantime we lost some of our group due to some miscommunications but were reunited in Pitkin.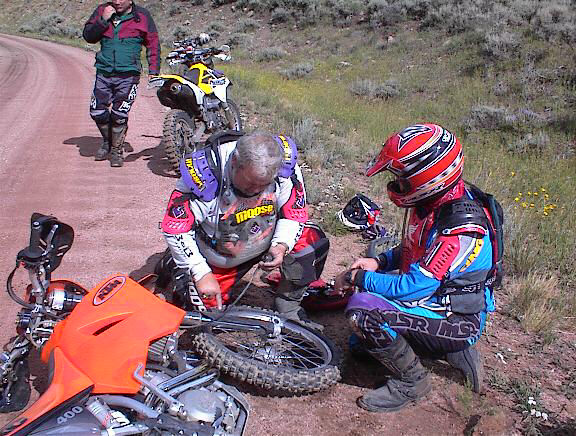 Craig gets the first flat tire of the trip. He hit a cattle crossing grate the wrong way!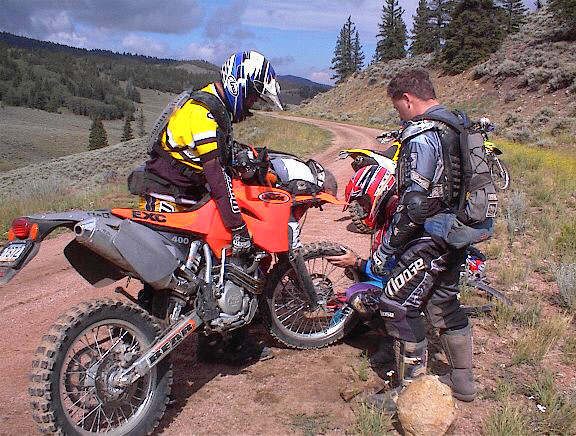 How many guys does it take to change a flat?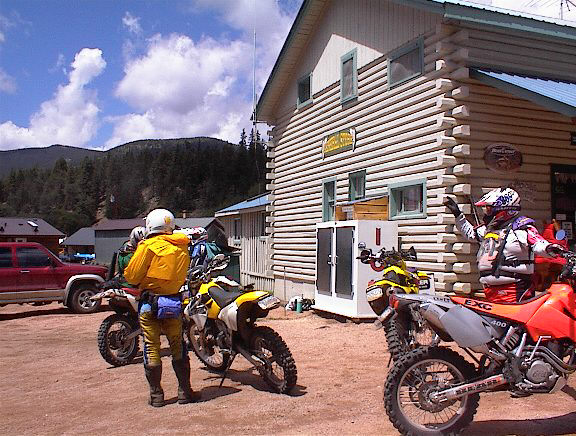 Gas stop and coffee in Pitkin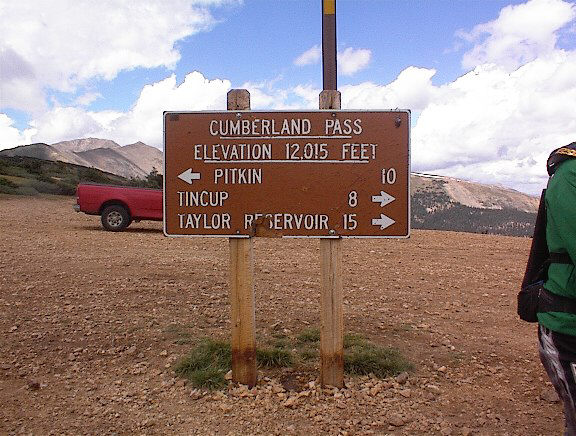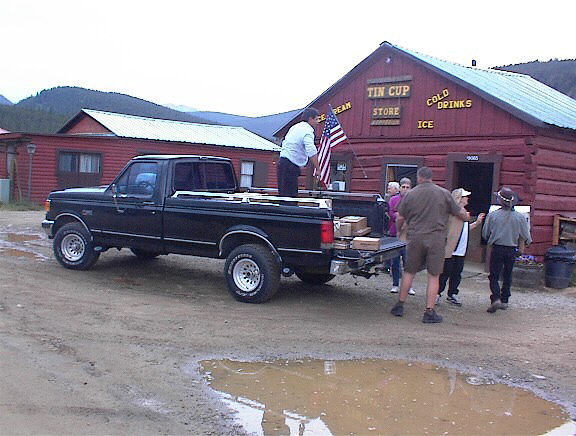 UPS even delivers in Tin Cup. Why isn't that pickup an ugly brown?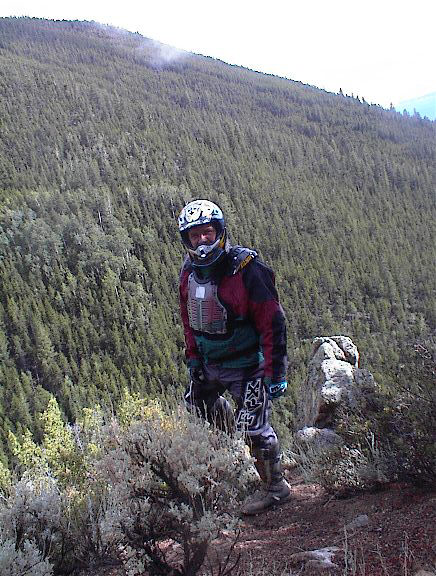 Steve trying to prove to himself that he's not afraid of heights!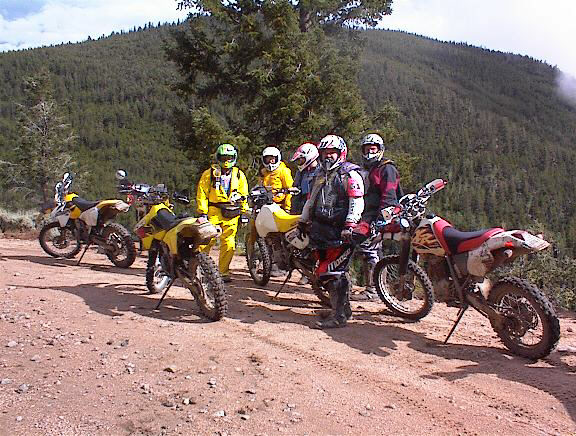 Last stop before we head back to Salida