Day 1 - Sunday
We followed a route from Salida North towards Buena Vista using a route sheet from Norm Myers, our guide on the 1998 trip. Did run into a slight problem - the Trout Creek had been damned since 1998 and we had to find an alternate to lunch in Johnson city (see trail maps)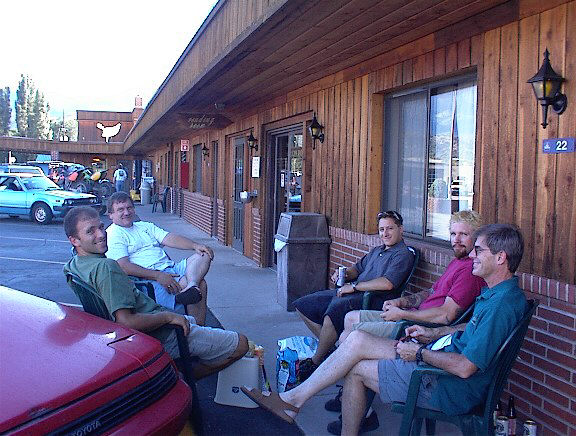 Cocktail hour in Salida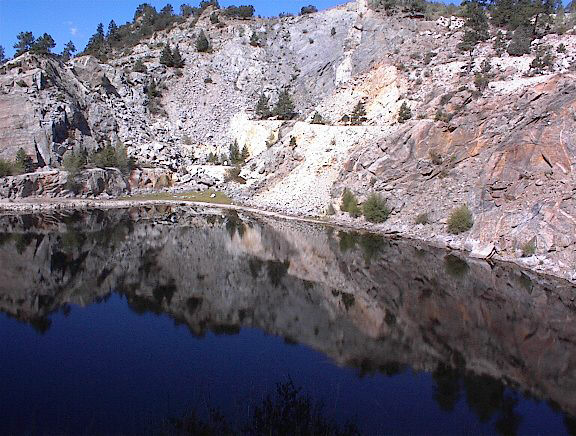 Not mirror lake in Tin Cup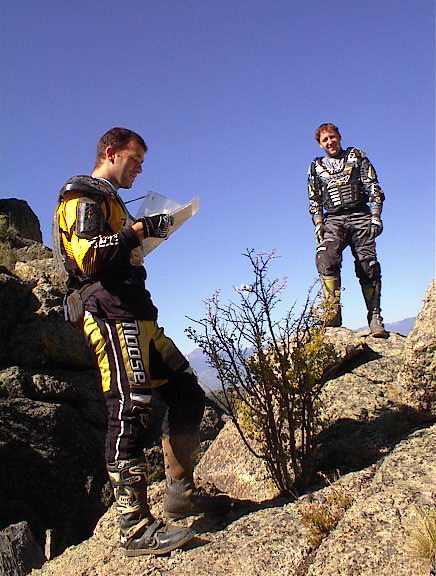 Jamie: "I don't think the trail goes around this bush!"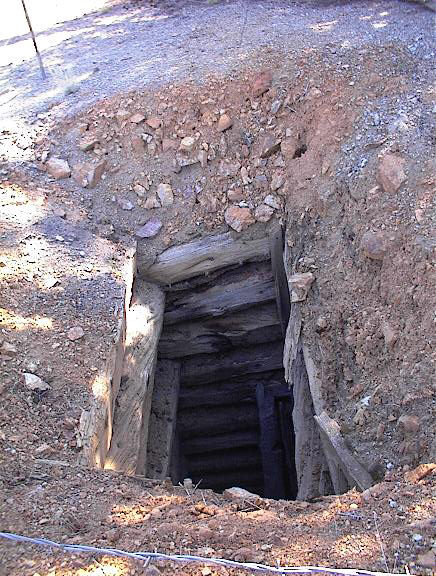 At least there is barbed wire around this - hate to have to pull the bike out of here!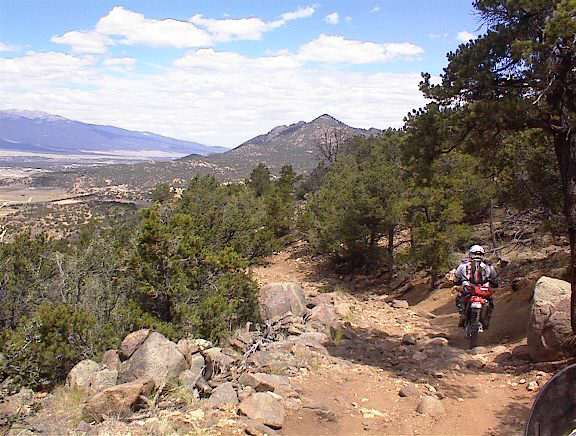 Gnarly jeep trail into Johnson City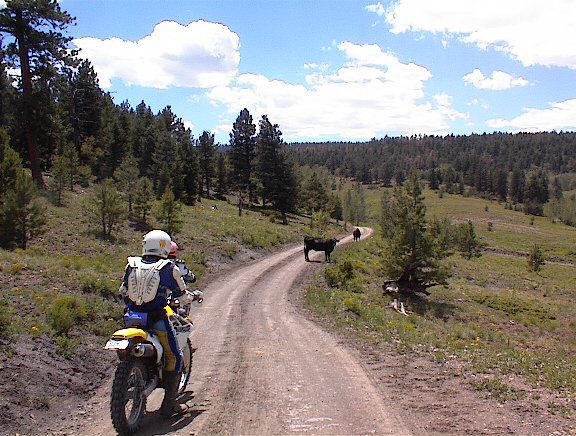 The lead rider is supposed to kick the cow in the ass to get it off the road. Peter and Gordon jockey for the lead:)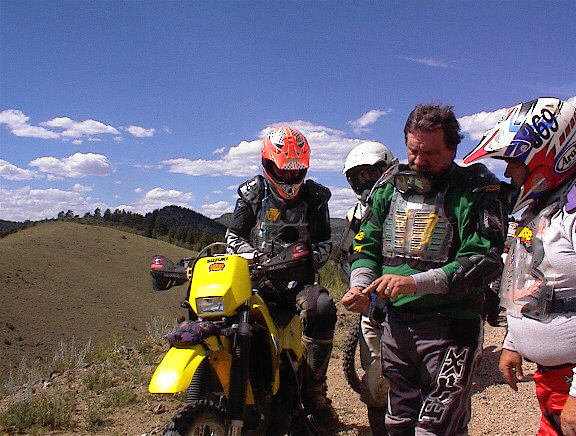 Steve finds gold!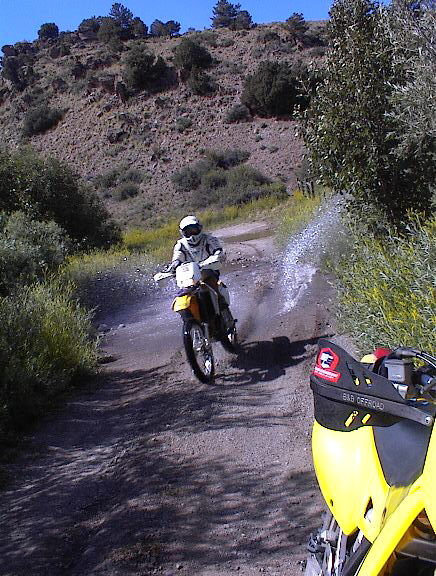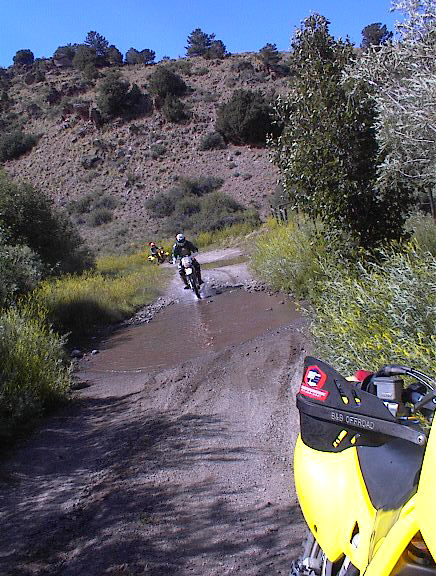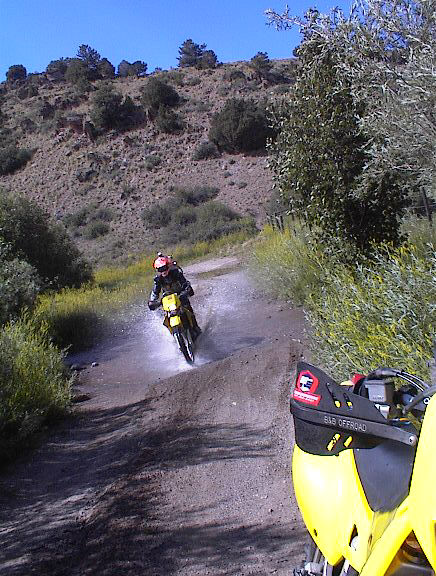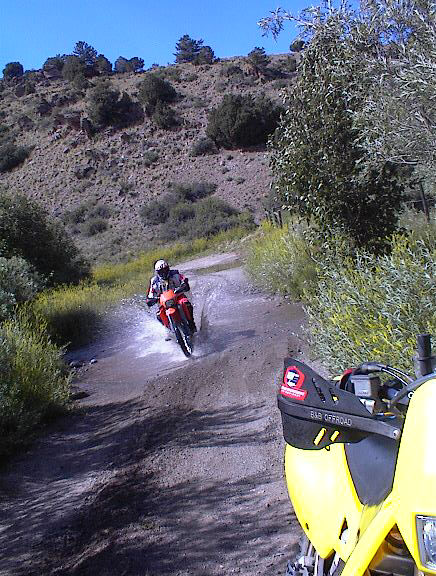 Puddle crossing - and nobody could get it up!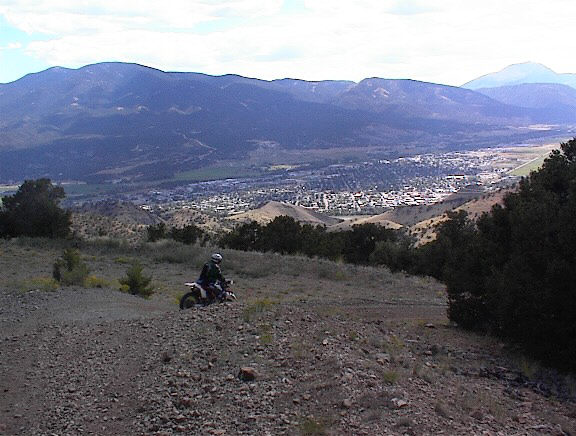 And back to Salida in time for cocktails!